Beach or mountain? Zhuhai treats you to both and much more, in a one day jaunt from Shenzhen.
Here's a day out across the sea, in our Pearl River Delta neighbor Zhuhai. Like Shenzhen, it is a modern city and special economic zone, but with only 1.5 million people and miles of sea coast, it truly feels like a seaside respite from daily life.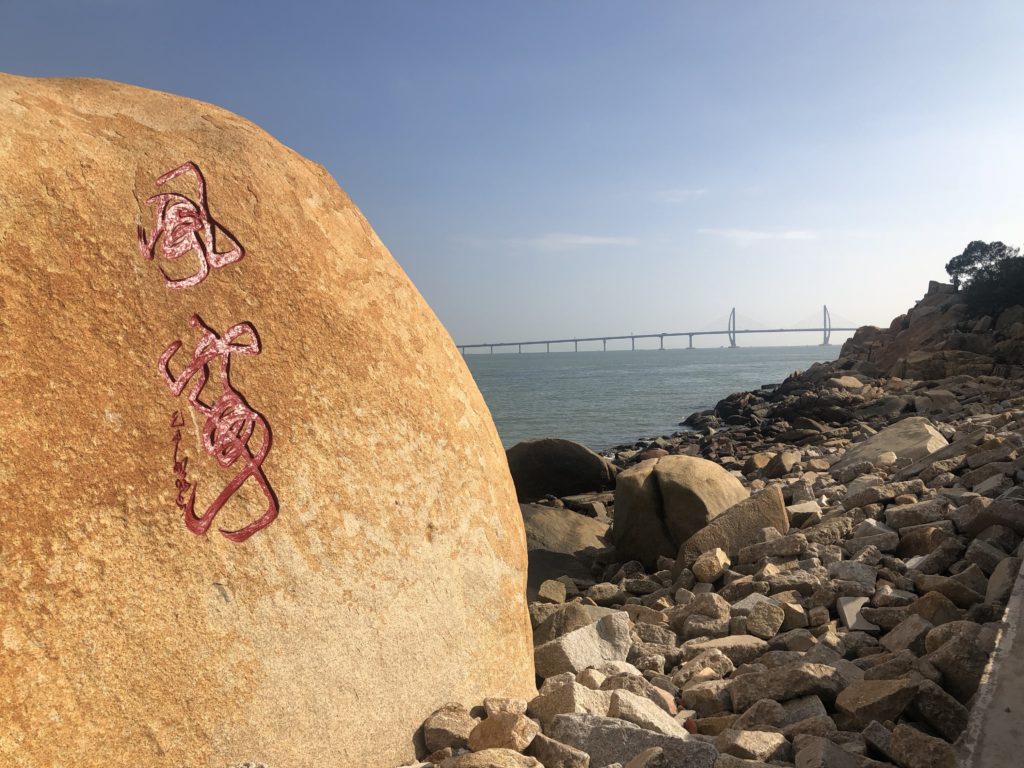 We'll start out by taking the ferry from Shekou to Zhuhai. From there, we'll use public transportation to tour around some of Zhuhai's top sights. (covered in tour price)
We'll walk along the Lover's Road, with swaying palms above and the delta's lapping waters stretching out to the horizon. In Zhuhai, a visit to the Fisher Girl is a must. A lovely symbol of the city, she stands strong amongst the tide-worn rocks holding aloft a great pearl. Legend holds that she came to Zhuhai as the immortal Dragon Girl and fell in love with the lushness of Zhuhai, as well as one of its mortal inhabitants.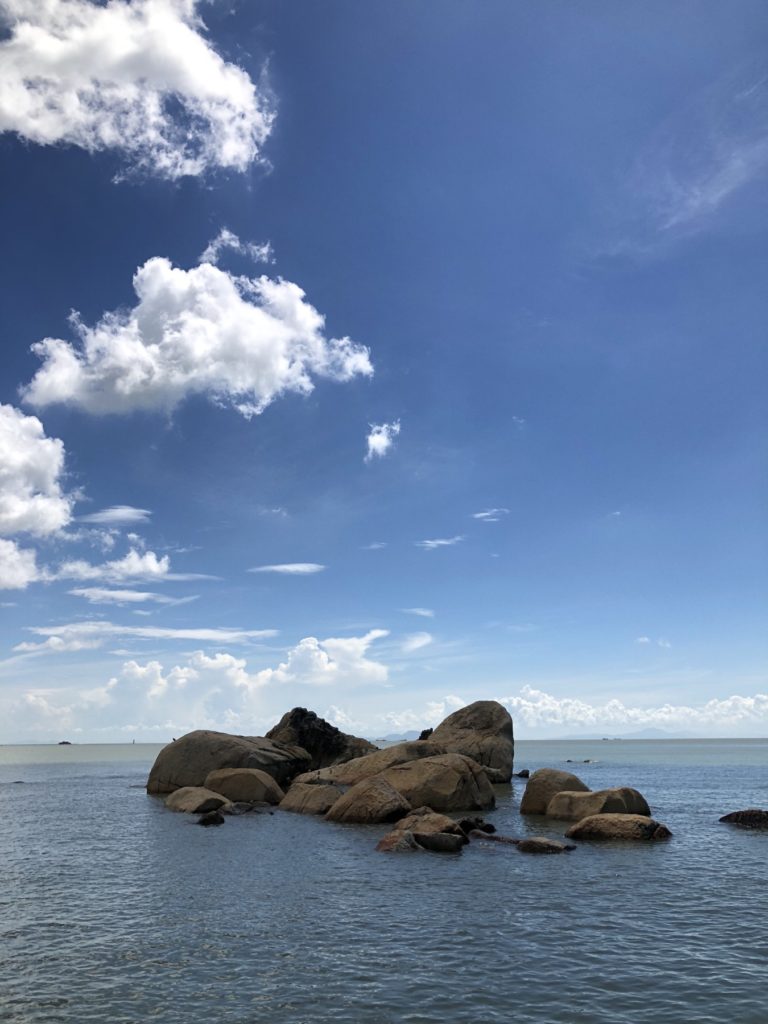 From the coast we'll head up the nearby Jinghsan mountain, for views over the islands of central Zhuhai, and may come upon the Fisher Boy, who calls down to his paramour within sight below. A temple dedicated to Guanyin is at the base of the mountain, sheltered in a sacred cave. There is a small lake with mini-boats for rent, and many places for young tots to play.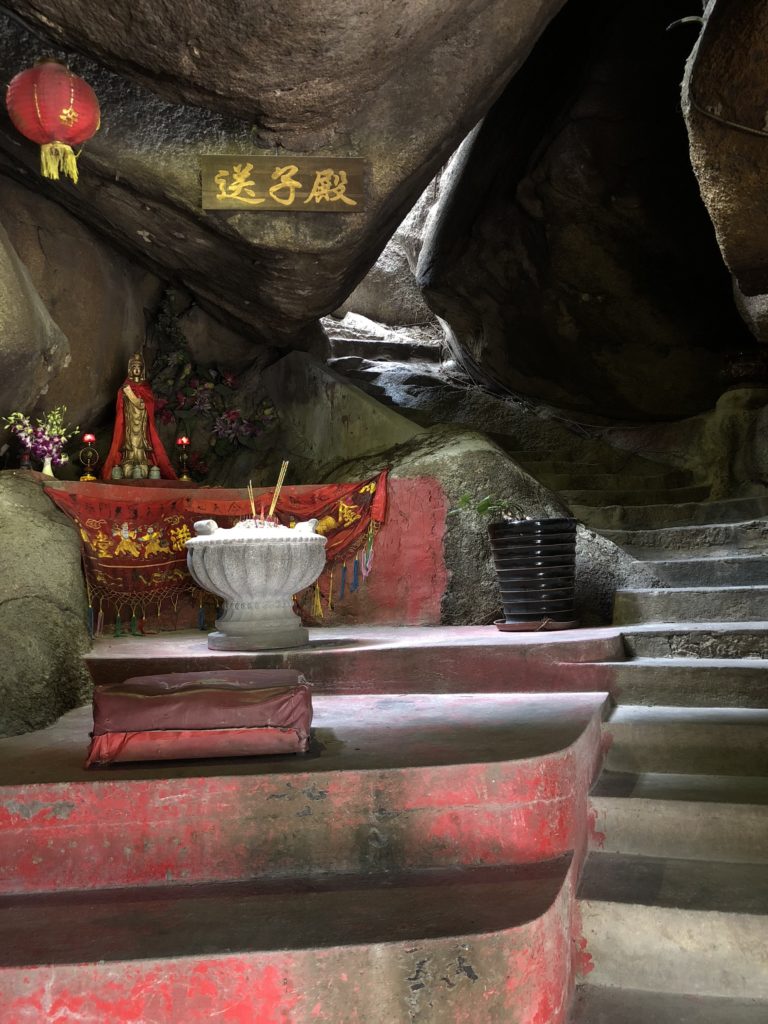 In Zhuhai, there are many great dining options, from Indian to Thai to seafood restaurants along the promenade overlooking the sea. I will describe options when you book.
After lunch, you can choose to either stay near the coast or head to a historical curiosity of Zhuhai, the recreated Old Summer Palace of Beijing. (both options included in tour price) The original was the imperial summer retreat of the emperors of the Ming and Qing dynasties until it was sacked by British and French forces as part of the conflict between those nations and China which was the Opium Wars. Today, the grounds in Beijing still lay in ruins, but since 1997 this theme park allows one to experience the allures of the once grand palace. A highlight is the "western" style courtyard with its baroque facades and bronze zodiac animal fountains.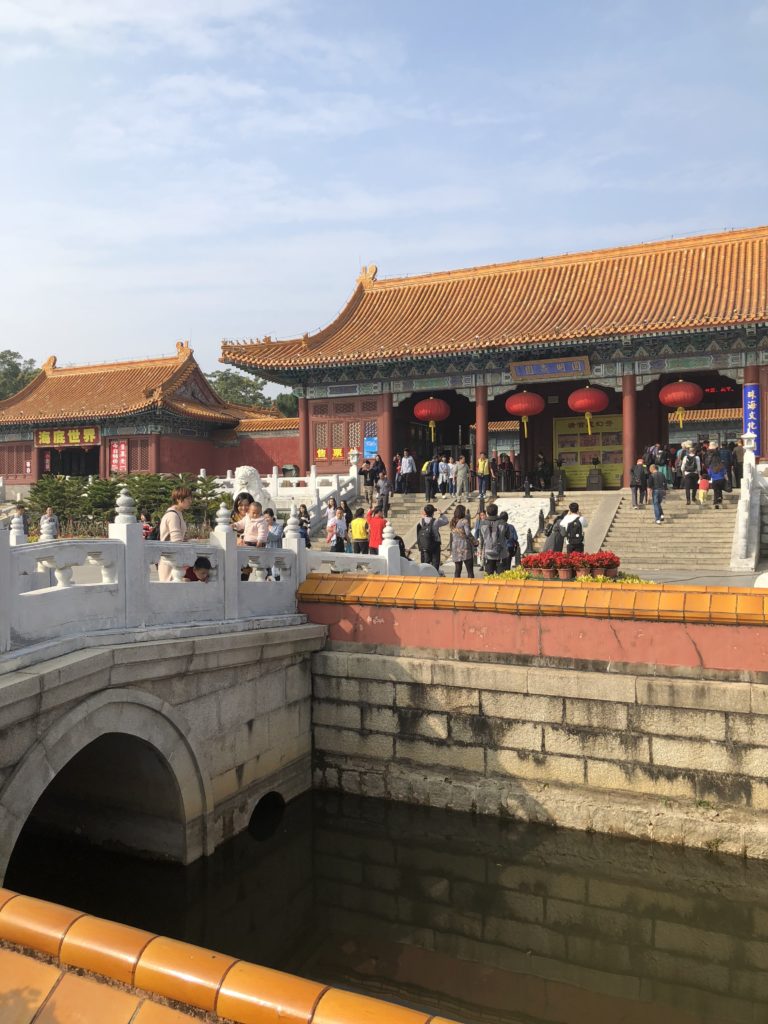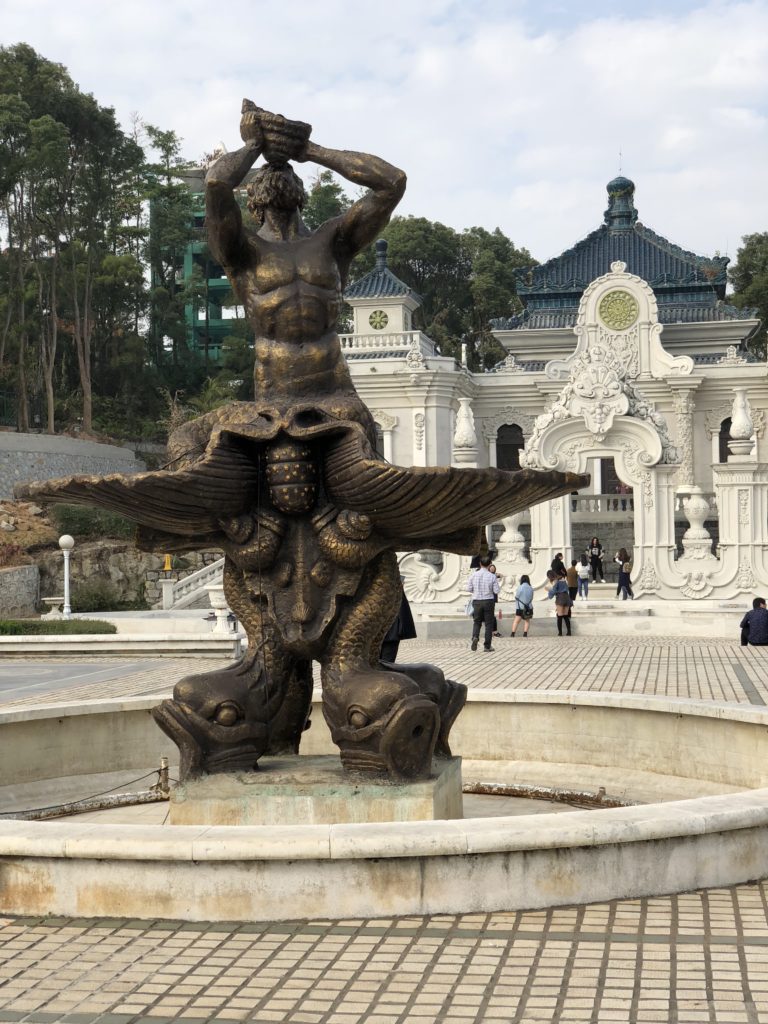 We'll return to our side of the delta with the sun sinking into the pearly waters behind us.
Friday, September 13: approximately 7:50 am to 6:30 pm
Price: Adult: 405RMB, 385RMB SWIC or ABNet member.
Child 1.2-1.5m: 245RMB, 225RMB SWIC or ABNet member.
Price includes: Round trip ferry ticket to Zhuhai, public transportation around Zhuhai, entrance tickets, and full service guide by Greta of China Tea Leaves.
Does not include lunch. I will choose restaurant/s based on group feedback before the trip.
Minimum 8 people, maximum 14
How to Book:
Contact Greta on WeChat (Scan QR code)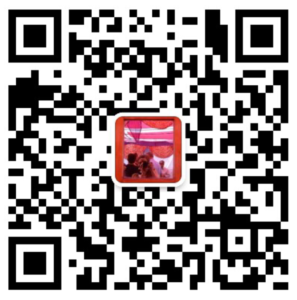 If adding me for the first time, be sure to mention Trips or Zhuhai in your introduction.
or contact me by email (chinatealeaves @ yahoo.com)