Take a day out to experience the Pearl River and Hong Kong, from the cutting edge to the traditional, a snapshot of China in one seaside adventure.
One of the main features of this trip will be to cross the new Hong Kong-Zhuhai-Macau Bridge. This mega structure is 55 kilometers in total length, crossing the Pearl River Delta at its wide mouth of the South China Sea and connecting the two special administrative regions of China by a land link for the first time in history. The HZM Bridge is now the longest sea crossing in the world, made up of three cable-stayed bridges, four artificial islands, and a 4.8 km undersea tunnel. This is one of the greatest engineering feats of our time, and it is right in our backyard!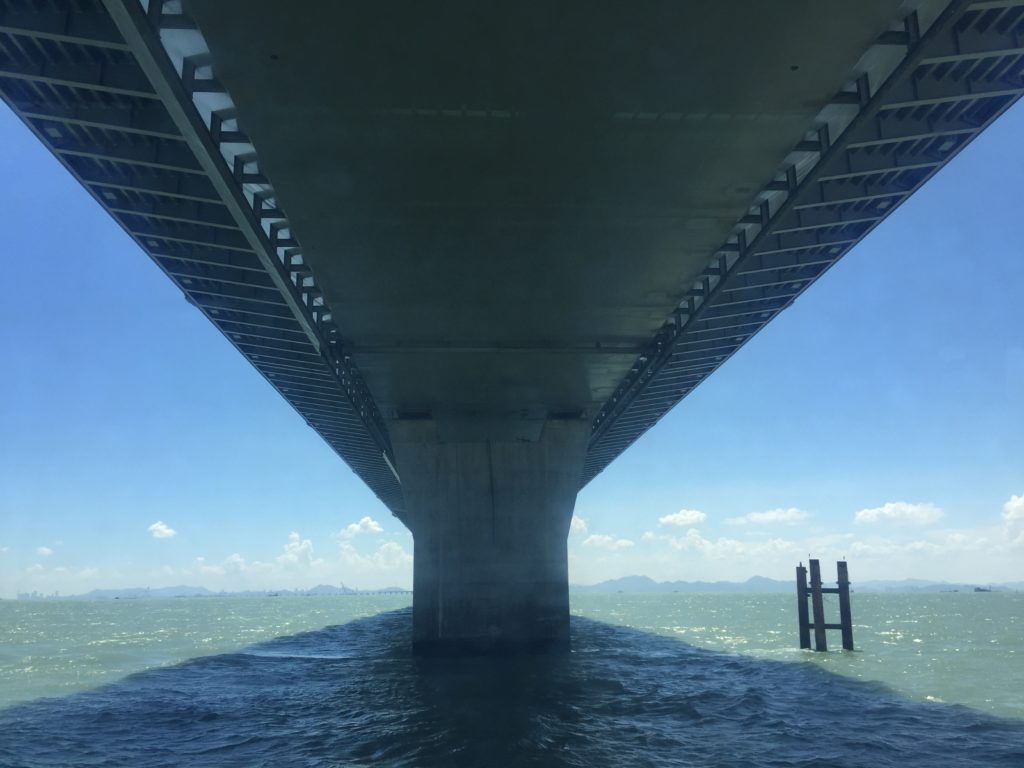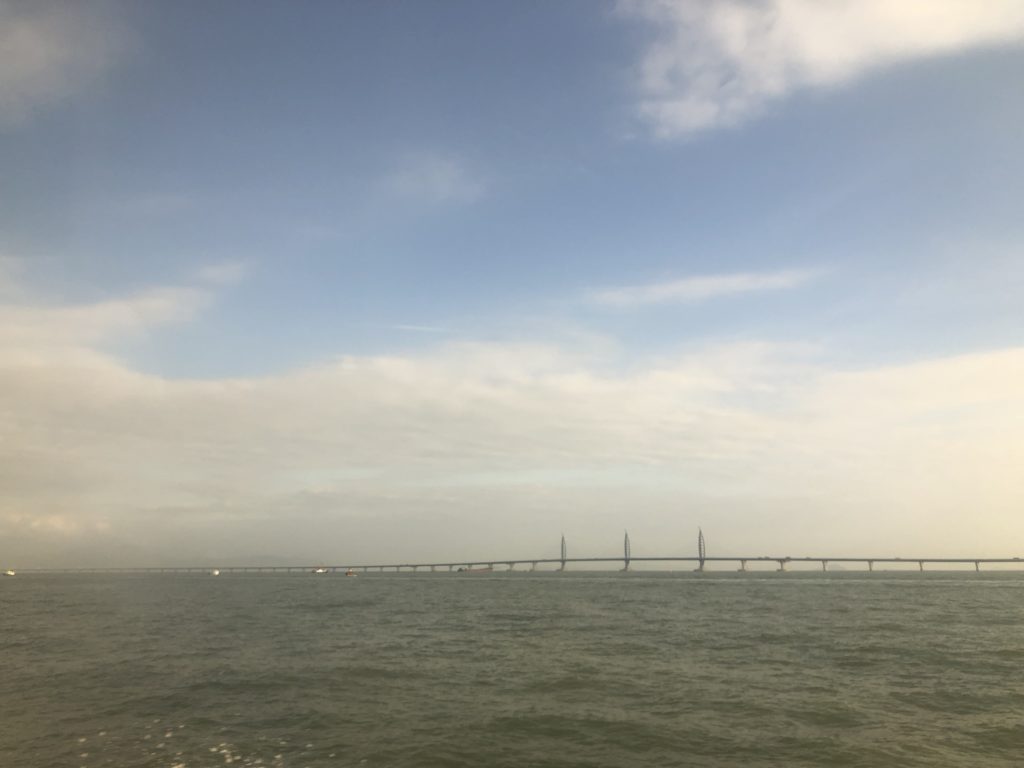 We will start our sea adventure by taking the ferry from Shekou Port to Zhuhai. Then, we will make our way to the crossing point to board the shuttle that will cross the mega bridge, whisking us to Hong Kong in just 40 minutes. The massive structures built for this project will leave you in awe, and as you buckle in to cross the bay, you know you are on a space age adventure. After viewing the bridge from a distance on the ferry earlier in the day, enjoy the quick and smooth ride across the stunning bridge over the delta's turquoise waters.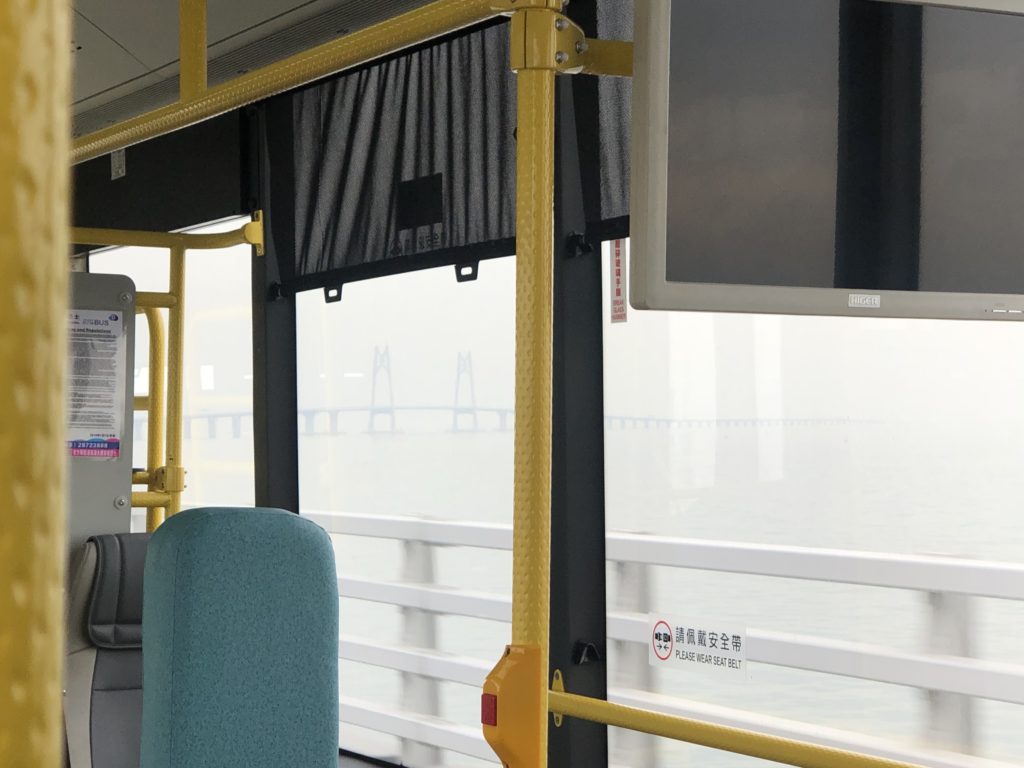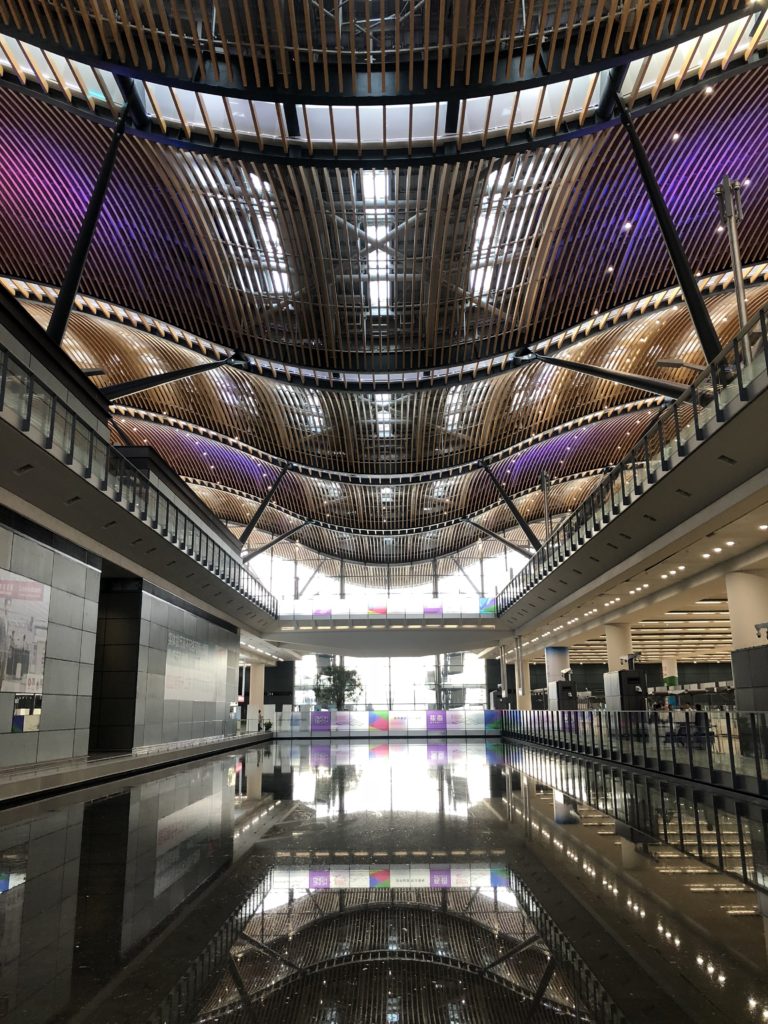 After we arrive in Tung Chung Hong Kong, we will journey on to Tai O, the quintessential fishing village of Hong Kong. Scarcely a kilometer away from the modern marvel of the HZM Bridge lies this quiet port, where life in many corners has not changed for centuries. Fishermen untangle their nets, felines wait to steal some of the day's catch, houses teeter on stilts over the inlet's waters. We'll have time to enjoy the ambience of the quiet village. Plenty of local foods are available to sample, from sweet doughnuts to local fish and XO paste. We will also take a short cruise to get a closer look at the stilt houses and venture out into the bay in search of the famous pink dolphins of this side of Hong Kong.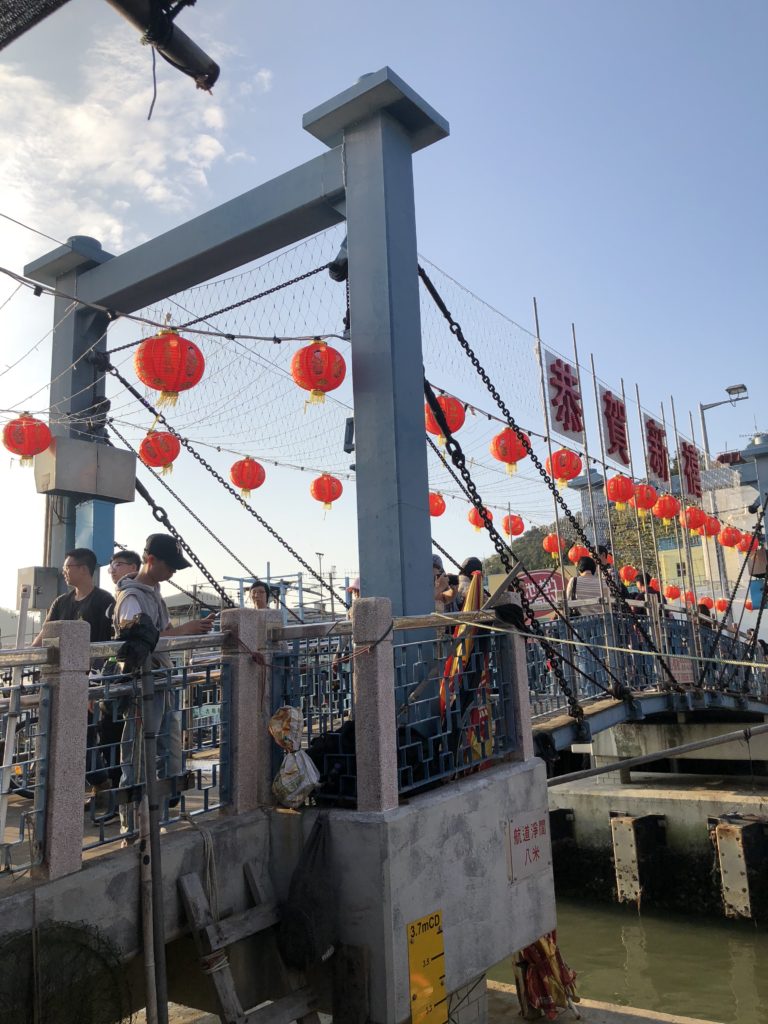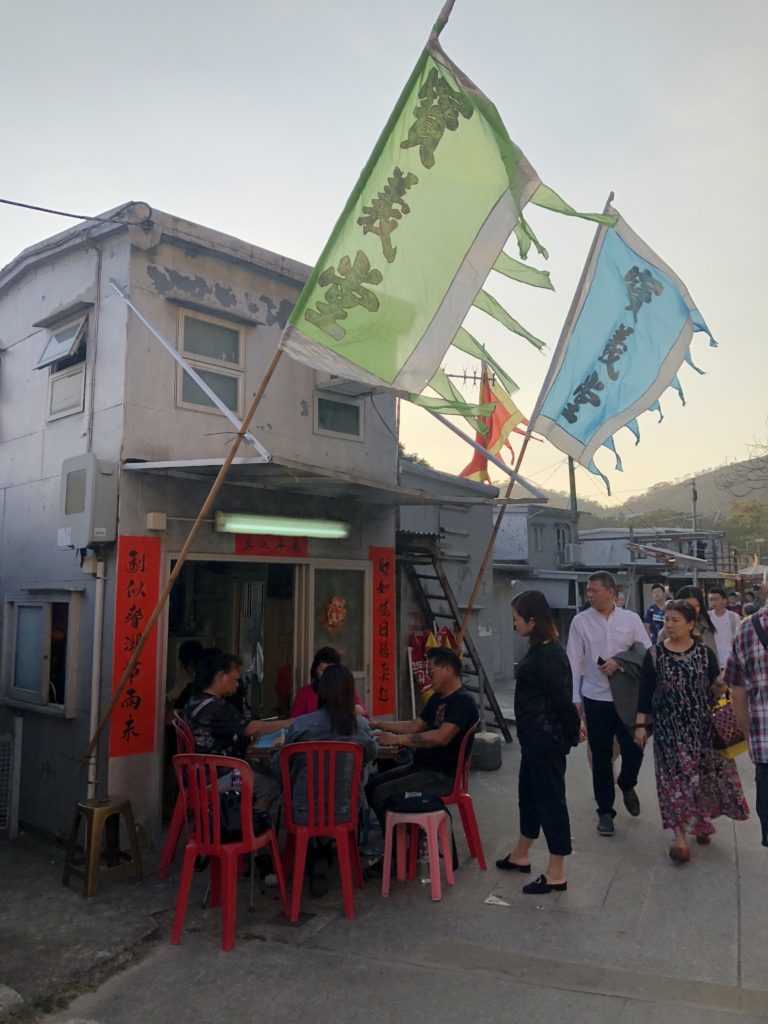 As the sun lowers, you are free to stay on in Tai O or Tung Chung for dinner or shopping. I can help book a return ferry or train back to Hong Kong (return fare not included; small booking fee if I book). (The high speed train from Kowloon to Futian is another of China's modern wonders!) This package as quoted below will get you back to Tung Chung. Contact me for more information about getting back to Shenzhen.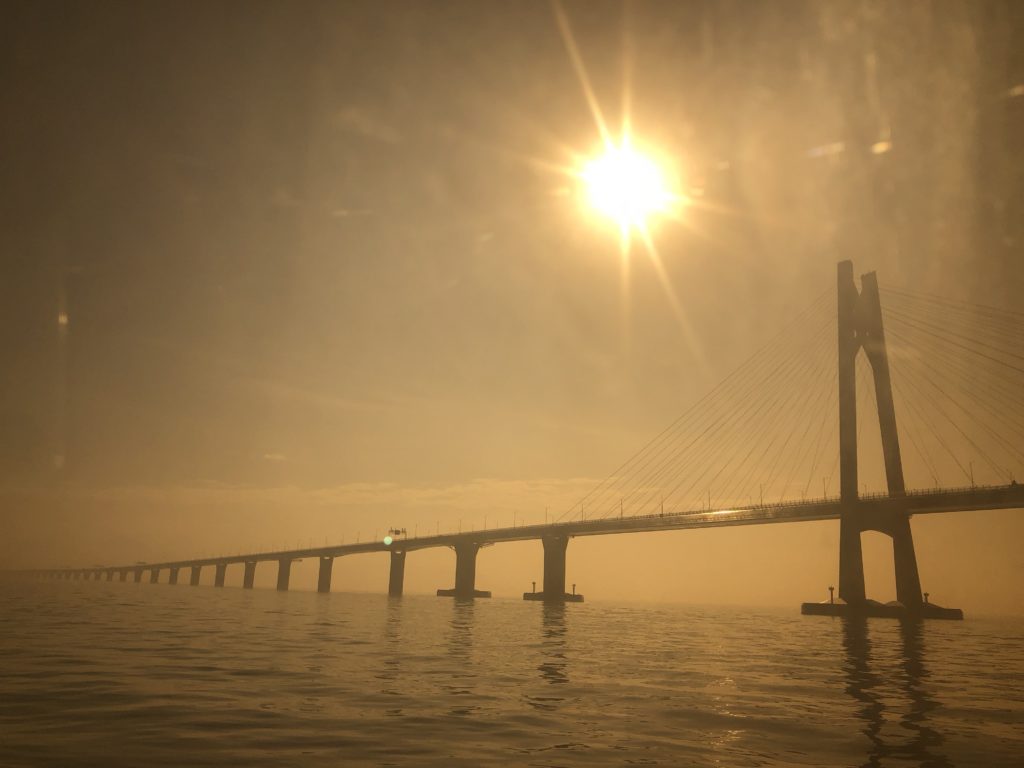 Date: Tuesday July 9, leave Shenzhen 8:30 AM, finish at Tung Chung Hong Kong approximately 6-7:00 PM
Price: 458RMB per adult, 328RMB per child (1.2-1.5m) under 1.2m ask me.
SWIC or ABNet receive a discounted price of 428RMB per adult, 308RMB per child.
Maximum 12, minimum 6 people.
Includes ferry to Zhuhai, cross bridge shuttle, local transportation links in Zhuhai and Hong Kong, Tai O dolphin cruise, tour.
How to Book:
Contact Greta on WeChat (Scan QR code)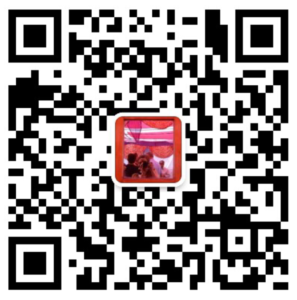 If adding me for the first time, be sure to mention Trips or Tai O in your introduction.
or contact me by email (chinatealeaves @ yahoo.com)