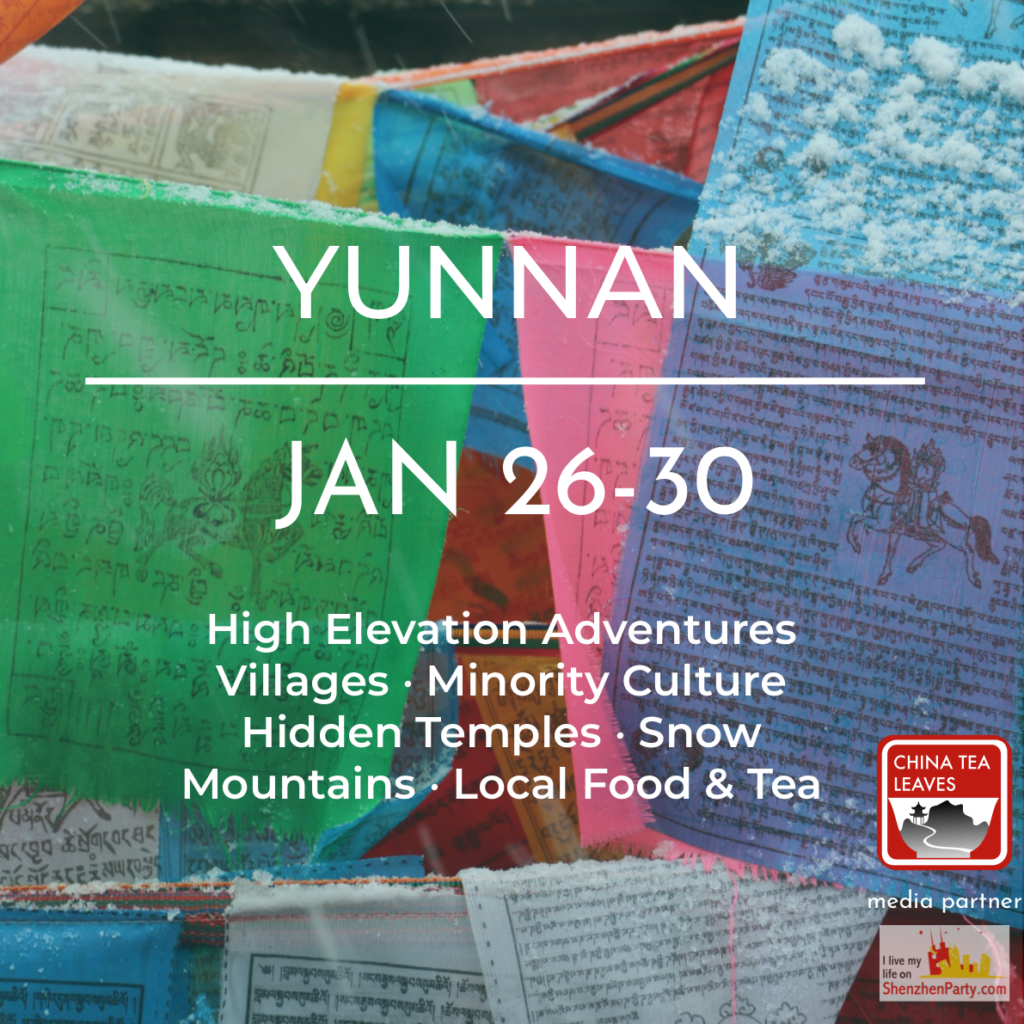 Are you dreaming of a land of blue skies, colorful clouds, people living a quiet traditional life? A place where you can stretch your legs, climb green mountains, wade amongst wildflowers, and discover temples, new friends and always a bit of adventure? Sounds like a fairy tale, some kind of Shangri-La, you say?
You would be right. And you can find your own paradise in the northwest corner of Yunnan province.
Come with Greta Bilek, author of China Tea Leaves travel guides and explorer of China, on your dream trip to Yunnan province.
Yunnan province is located in southwestern China, tucked between Tibet, Sichuan and Guangxi provinces, Myanmar, and Vietnam, and is one of the most diverse provinces in China, with dozens of ethnic minorities; flowers, mushrooms and other wildlife; and dramatic landscapes with the weather of eternal spring.
We'll be visiting the Shaxi valley; Shuhe and Lijiang; and Shangri-La.
We will fly from Shenzhen direct to Kunming. There we will be picked up by private shuttle to head to Shaxi (沙溪 elev. 6890ft/2100m), a pristine valley with a well preserved Bai minority village and world class historical sites. The Bai people are a Sino-Tibetan ethnic group, known throughout Yunnan for their intricately carved architecture and fine cooking with local ingredients. Shaxi was an important trading post on the ancient Tea Horse Road, which connected Tibet to southern Yunnan and beyond, for centuries of trade of horses (from Tibet) and tea (from southern Yunnan).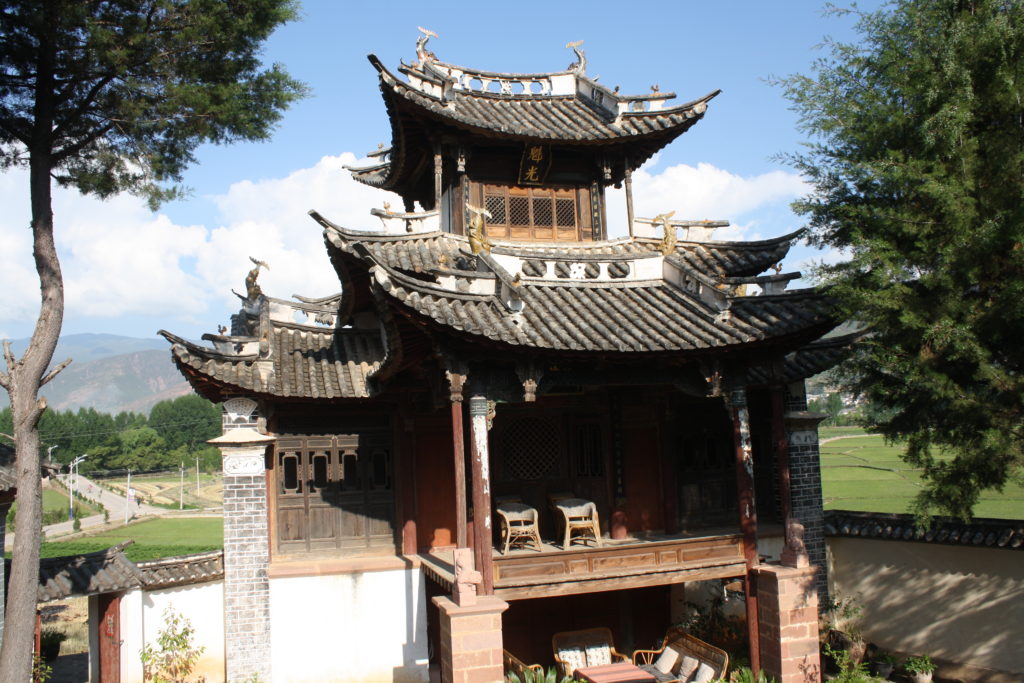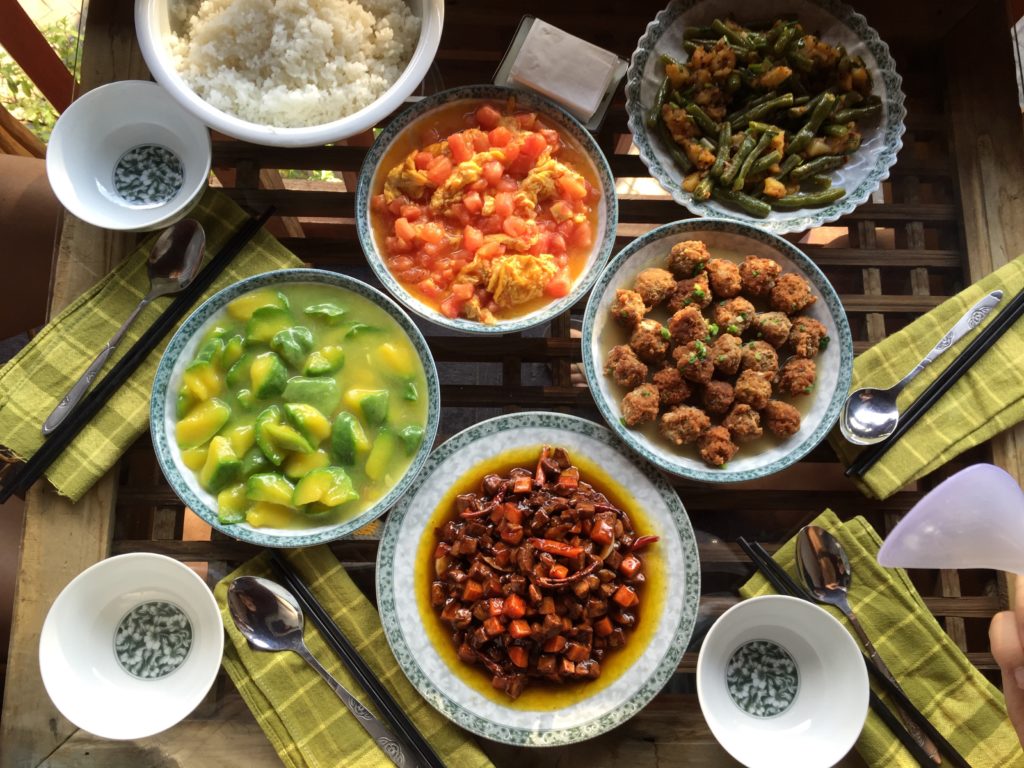 In Shaxi we will stay inside a temple/theatre that served entertainment for the gods of the Bai people. We will visit the market area, with its temple and theatre complex, recognized by UNESCO for its articulate restoration. On our the next day in Shaxi, we will journey into the rolling hills to find a secluded temple and the fascinating sculptural grotto of Shizhongshan.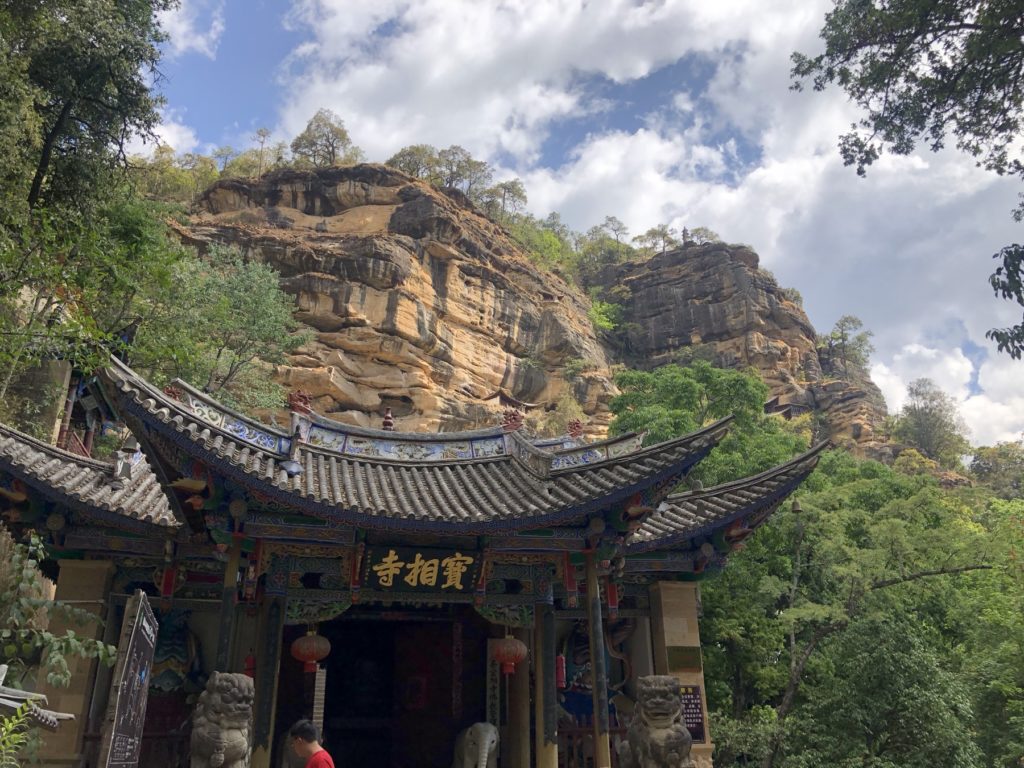 From Shaxi we will head up to Shuhe (束河 elev. 7900ft/2400m) near Lijiang, another town located on the ancient Tea Horse Road. On the day of our arrival, we will stroll the colorful streets of Shuhe, in the view of the imposing Jade Dragon Snow Mountain. Shuhe and Lijiang were stops on the old Tea Horse Road, which connected Tibet to southern Yunnan and beyond, for centuries of trade of horses (from Tibet) and tea (from southern Yunnan). This area is the home of the Naxi minority, with their own writing system and religion.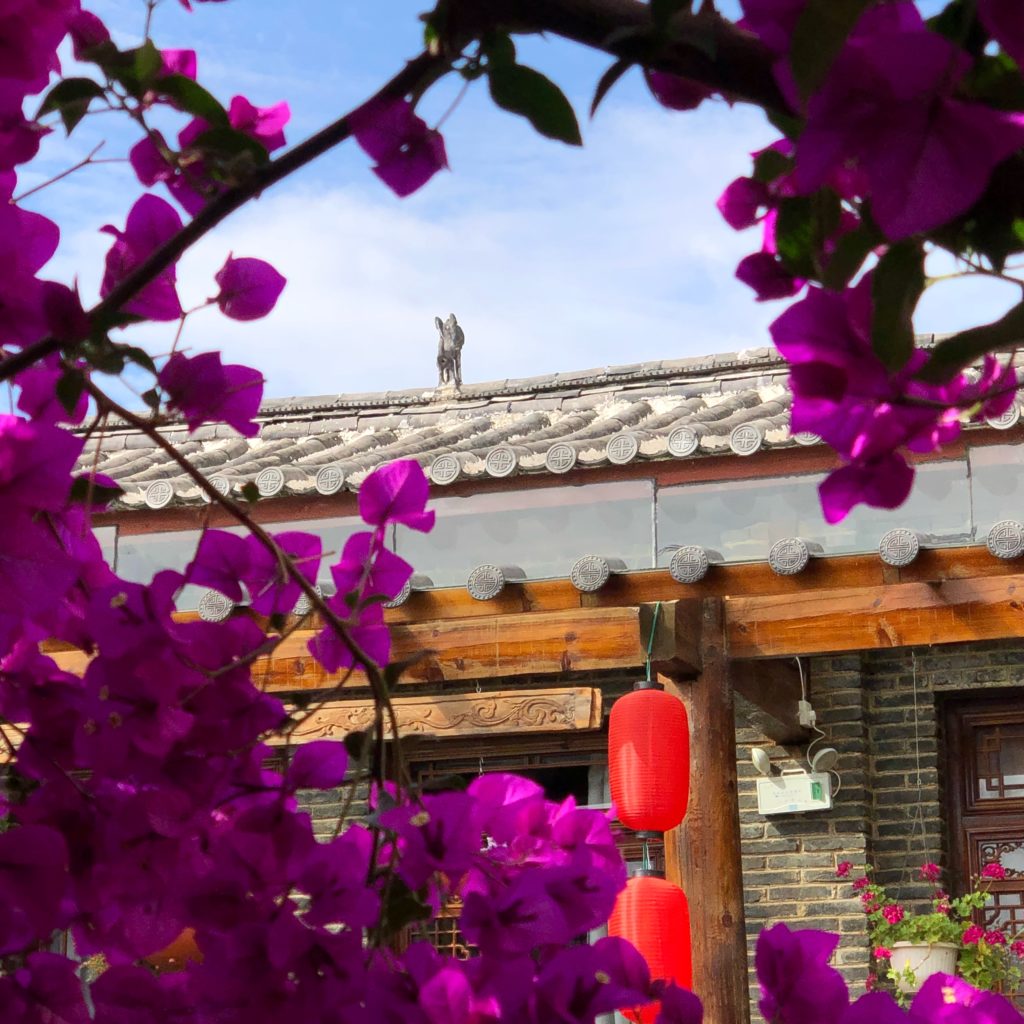 The following morning we will take in the stellar view of the Jade Dragon Snow Mountain from the famous Black Dragon Pool. Early in the morning in the week of the new year, the park will be filled with people singing, dancing, and celebrating the new spirit of the Year of the Mouse.

We will head north towards to Shangri-La (香格里拉 elev. 10,370ft/3160m), the center of the Diqing Tibetan Autonomous Prefecture of Yunnan province. You will really feel like we're in Tibetan country, even though we won't have crossed the border. Ladies in traditional pink headwear do their shopping and older folks grasp their prayer beads throughout the streets. We will visit a lively market, the old town of Dukezong, the largest prayer wheel in the world, and the Songzanlin monastery, which is the largest Tibetan Buddhist monastery in Yunnan.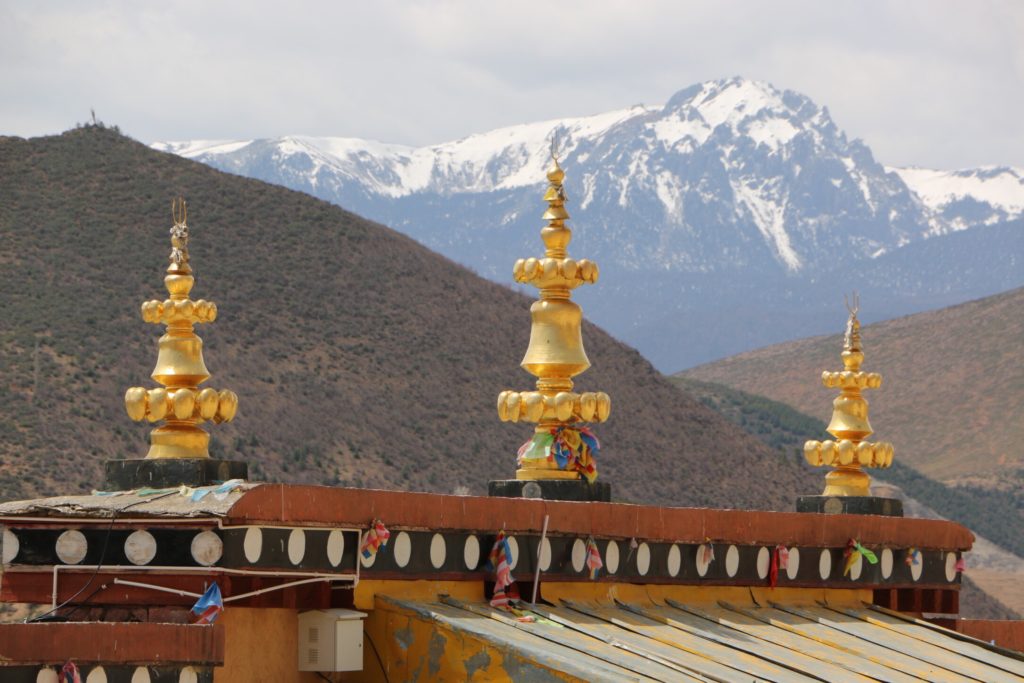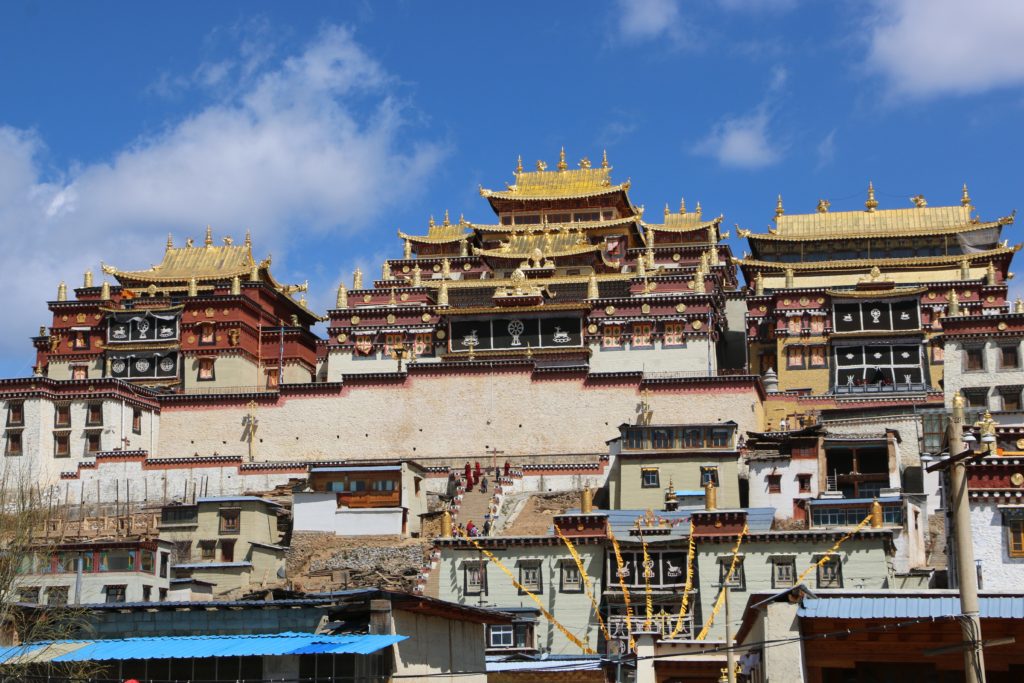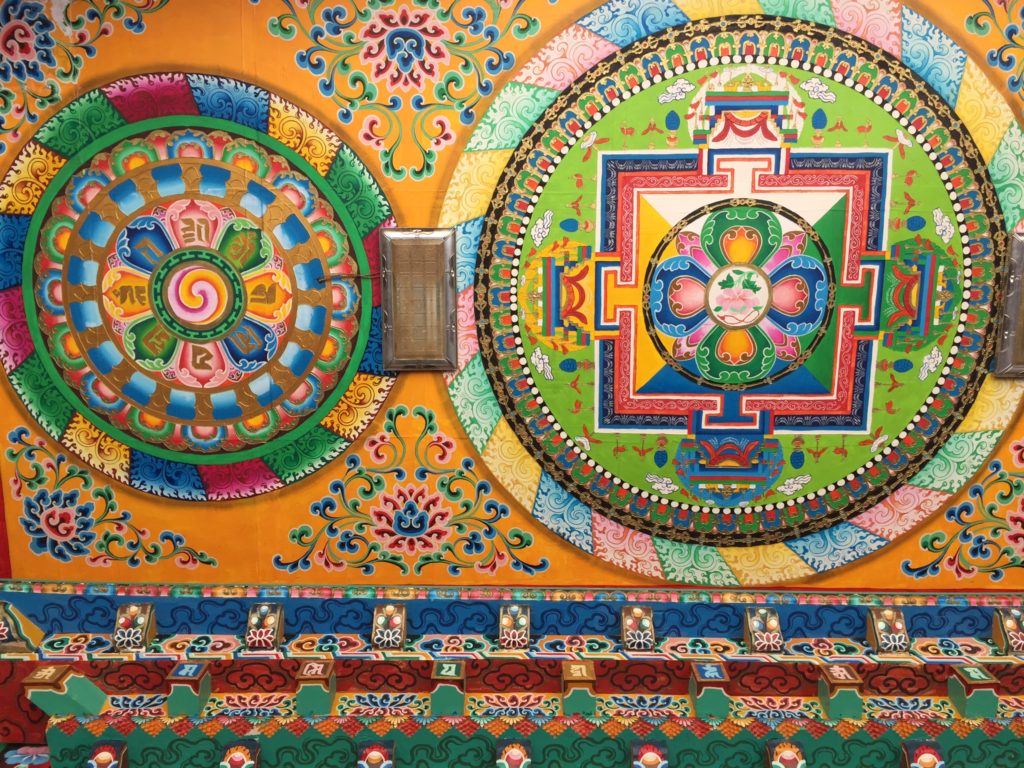 Our final night will be spent in Shuhe, before departing back to Shenzhen. Package includes train from Lijiang to Kunming, for your flight return Kunming to Shenzhen.
After days dreaming in the heights amongst a rainbow of wildflowers and prayer flags, you will return to Shenzhen with a vision of paradise in your mind's eye and a burning desire to come back to Yunnan province.
January 26: Arrive Kunming, transfer to Shaxi
January 27: Shaxi Shibaoshan temple, transfer to Shuhe
January 28: Visit Lijiang, transfer to Shangri-La
January 29: Visit Songzanlin Monastery, return Shuhe
January 30: Return from Lijiang, by train + flight or direct flightPrice: 4380RMB per adult. Ask for kids' price.
Hotels (double occupancy), Private Ground Transportation, Entrance Tickets, Meals, Travel Insurance, and guide by Greta
(Note: Much of this trip is at high elevation – 7900ft/2400m and higher. Travelers will feel the effects of the elevation, but can usually adjust to normal activity level within 1-2 days. The Tiger Leaping Gorge hike has some steep inclines and is at high elevation. Hiking at this elevation is tough and incurs a real risk of altitude sickness. There are donkeys available on the trail for those who feel uncomfortable, for an additional fee.The trail is in good condition, and no special prior hiking experience is necessary. But this hike is best suited for those in good physical shape. Please notify us of any health conditions when booking. China Tea Leaves is not responsible for any injuries or accidents sustained during the trip.)
How to Book:
Contact Greta on WeChat (Scan QR code)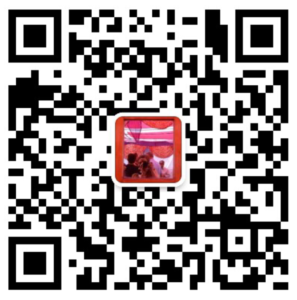 If adding me for the first time, be sure to mention Trips or Yunnan in your introduction.
or contact me by email (chinatealeaves @ yahoo.com)