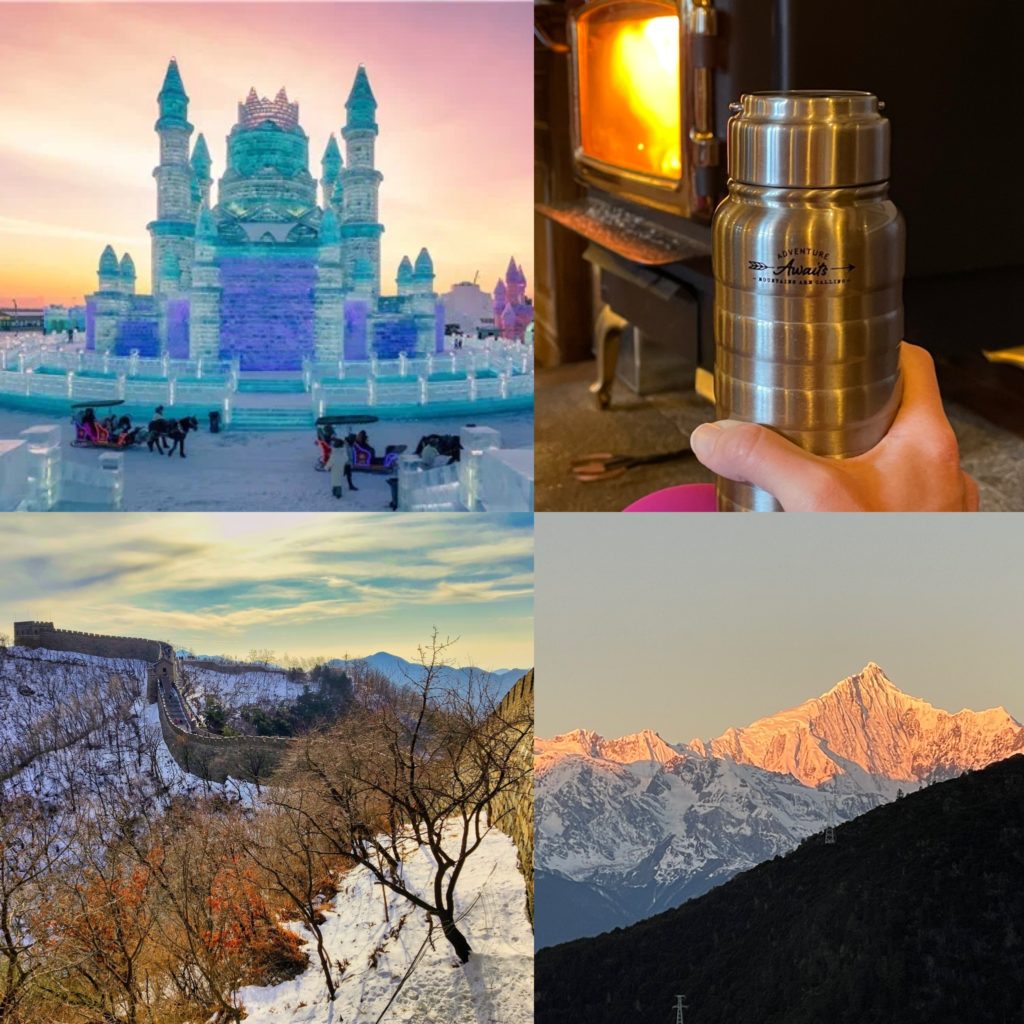 Your next break is coming up; either Christmas vacation from school or at least the January 1 long weekend is a beam of light in the next few months. Where to travel during the winter in China? Even with pandemic hotspots popping up and the infamous poor heating in the south, here are a few awesome destinations to consider. 
A couple rules of thumb for this winter: 
Remember that south of the Yangtze in China does not have proper central heating, and can be humid and cold. So I would avoid the southeast (Jiangnan, Shanghai and nearby, Guizhou, Yangshuo etc.) for travel until we are closer to spring.
And the northwest (Gansu, Xi'an, Inner Mongolia, even Beijing, etc.) are bearing the brunt of the recent wave of the COVID pandemic. 
So this list will highlight some areas in the southwest or northeast of China.
Lijiang
Lijiang, gateway to the snow mountains of Yunnan and land of eternal spring, doesn't shed much of its reputed mild weather in the winter.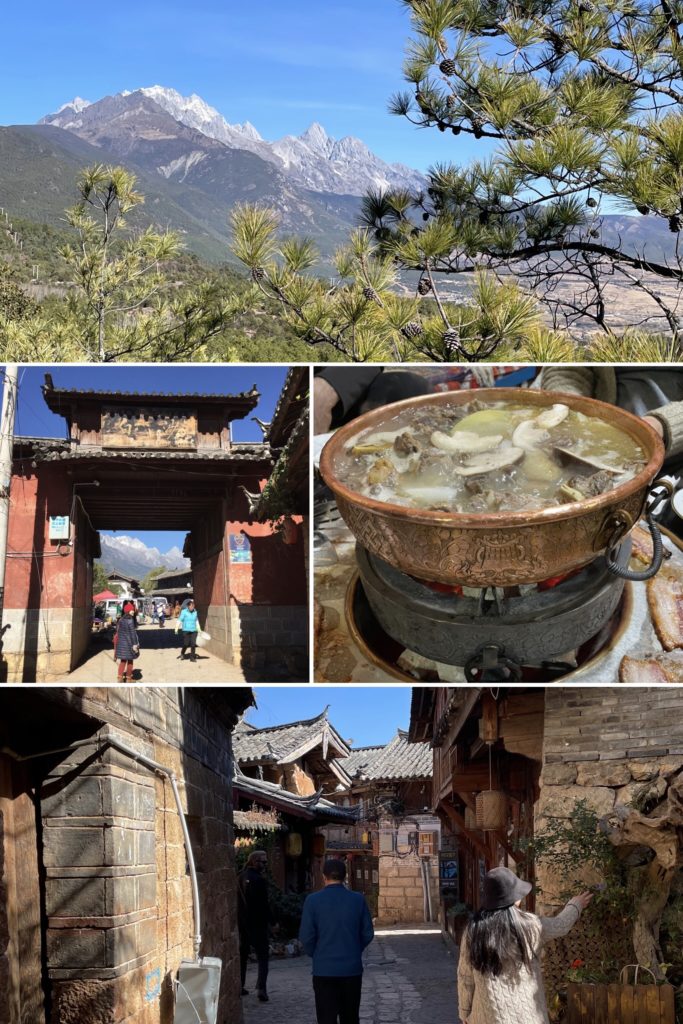 December brings pure blue skies fine for strolling empty old towns and even hiking among the pines. Perhaps the nights are nippier, but it almost never snows (can head to Shangri-La for a greater chance of snow on the ground). And the colder temperatures just make the Tibetan hotpot or warming cup of pu-er tea more welcome.
Zhangjiajie or Huangshan
The craggy mountains of central China truly become like a classical painting in the wintertime, an outline of a majestic cliff just made out in a wash of white. 
Zhangjiajie's national park, whether in snow or just a cold fog, becomes mystical with towering rocks stretching mysteriously out in every direction. Also fantastic is the Tianmen Mountain, whose top can be blanketed in snow brilliantly contrasting with the golden temples at the peak.
The gem of eastern China and arguably the most famous mountain in China, Huangshan or Yellow Mountain is most picturesque in winter with its impossible stone faces brushed with snow and twisted pines reaching into the clear sky.
Tianjin
Nestled between the national capital and the sea, is the former concession port city of Tianjin. Not just another side of Beijing (although you can get a taste of the northern capital here as well in its lanterned avenues and traditional courtyards) Tianjin is worthwhile to explore on its own (and less complicated in these pandemic-riddled days).
This city's own stretch of the Great Wall Huangyaguan has the towers and expanses of any of the famous sites. Central Tianjin is a romantic scene with European streets evocative of Shanghai. And save some room to explore the local street foods, sweets and seafoods unique to this coastal cosmopolis.
Yunnan northwest circuit
In the farthest reaches of southwest Yunnan province, the mountains climb higher and highways wind round to hidden valleys just a stone's throw from Tibet itself. Using Shangri-La or Lijiang as a gateway, a smart circuit can be made into the Tibetan plateau.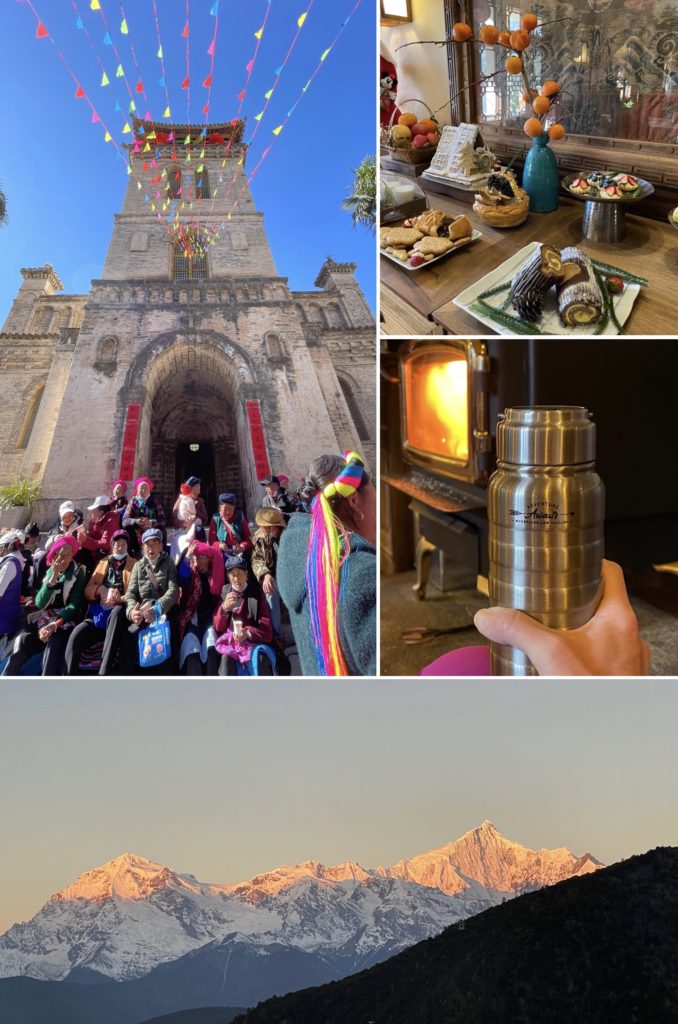 This boutique collection of guesthouses makes the journey ultra-comfortable, while adventuring into highlands and river valleys beyond the tourist track of Yunnan. Within a 4-8 day loop, you can catch sight of one of the most celebrated peaks in Yunnan, the holy Kawagarbo or Meili Snow Mountain, otherworldly at break of day when the first rays of the sun turn its snowy face rose gold. If that once in a lifetime vision is not enough, follow the Lancang (Mekong) River to discover a Tibetan Catholic community which celebrates church holidays around its stone Romanesque church and produces red wine. A few other guesthouses complete the loop with farmhouse meals served in warm stylish settings. To add some exertion to your luxury loop, take a few days to hike the Yubeng valleys, literally at the foot of Kawagarbo. Whatever you choose, this region makes for a holiday like no other.
Harbin
A China winter classic, Harbin in northeast Heilongjiang province satisfies just about every definition of a winter wonderland. With its proximity to Russia and many connections to Russian culture, the city's baroque streets and onion-domed church will whisk you away to the romantic cities of the north.
January and February are the ultimate time to visit Harbin, for its international Ice and Snow Festival, with hundreds of ice sculptures carved from blocks of the frozen Songhua River, castles and fairylands lighting up the night sky. Even if you arrive early before the official start of the festival (January 5), there is a chance to view the sculptures ahead of time, and other winter activities always bring life to outdoor Harbin, including ice skating, ice fishing, and just strolling the magical sub-zero air. Nearby Yabuli is one of the largest ski resorts in China, and the national Snow Town is a magical scene with alpine roofs dolloped with several feet of snow throughout the winter.
Local Hot Springs
In Guangdong and leaning towards staying local? Within a couple hours' drive from Shenzhen, you can escape the city for a hot springs retreat in some of our neighboring mountains.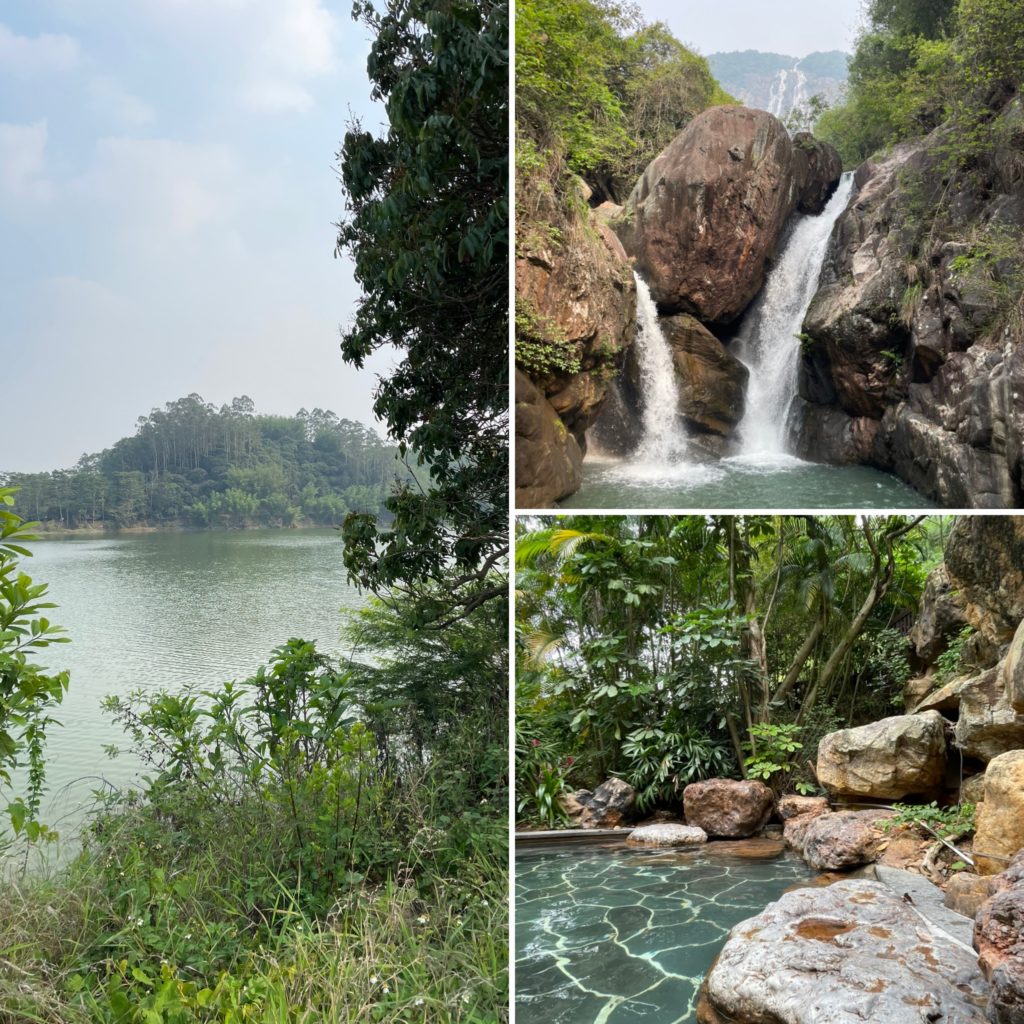 Zengcheng district, of northern Guangzhou, is lined with bamboo groves and hot springs resorts and even offers some hiking options in our mild winter. Zhuhai to the west is relaxing and attractive, with a few hot springs hotels including a Japanese onsen themed hotel.
Personal Planned Trips
China Tea Leaves can provide planning services for all of these destinations and more. With expat perspective and long term China knowledge, we'll create a custom plan for you and your family or small group. As much as possible will be arranged for you in advance, so you just go on your own for ultimate ease and flexibility. And we always support you throughout the trip.
Contact Greta:
chinatealeaves@yahoo.com
or by WeChat: lilies-of-the-valley