Wake up every morning to banana pancakes and local berries, a blue mountain filling your window. A land of plenty, a Shangri-La of simplicity. And it really exists, nearer than far, farther than near. We've just returned from a twelve day adventure through Yunnan province, through Shuhe (Lijiang), the Tiger Leaping Gorge, Shaxi, and the Erhai Lake of Dali prefecture.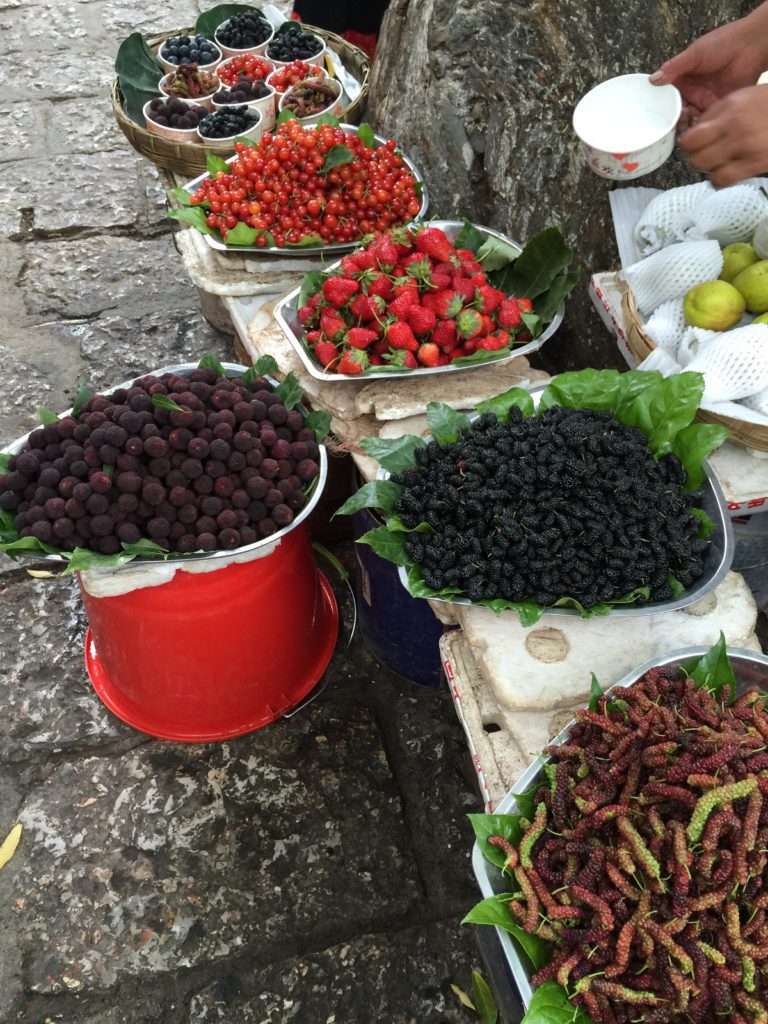 This is the major tourism corridor of Yunnan province, and there were areas thumping with Chinese tourists in Lijiang and Dali, but the days were also filled with moments listening to the mysterious twang of a guqin in a Naxi courtyard, gazing on the sea of stars over the rice fields of Shaxi, and imagining creatures materialize and shift form in the sunset clouds of Dali.
We didn't hear pop music for twelve days, except for our own rendition of the Beatles and Eagles on a lone guitar by red lantern light. Worries about food safety and PMI levels were about the farthest thing from our minds, clear water flowing under cerulean blue skies.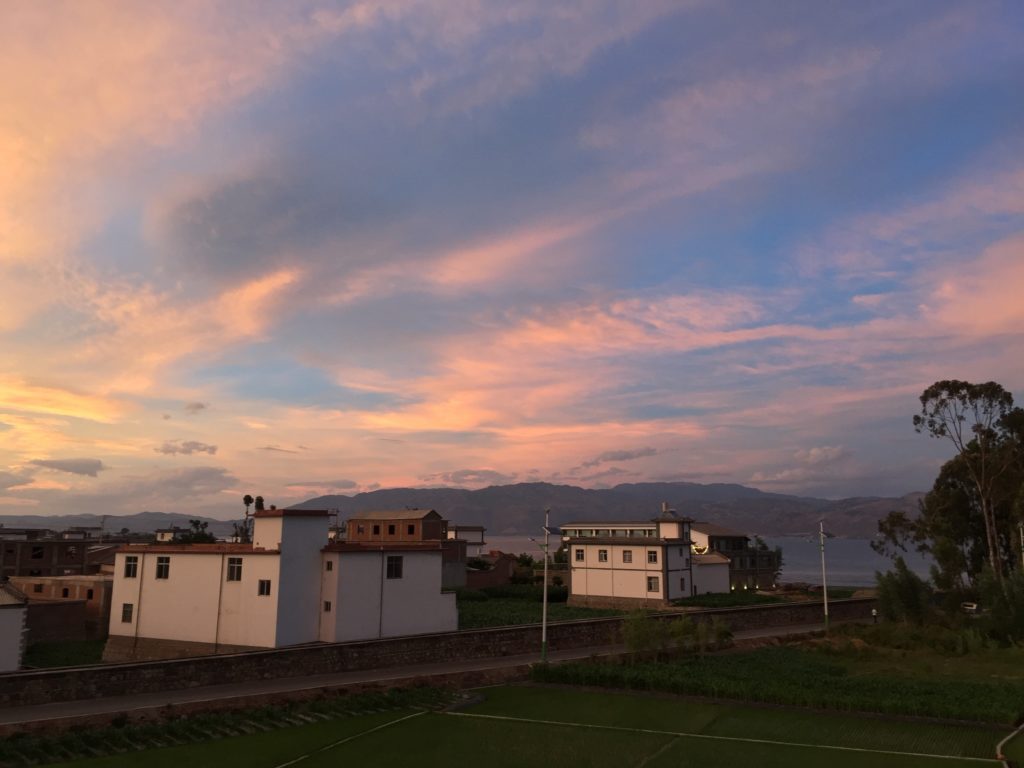 Today my thoughts try to hold on to the images and moods of Yunnan before they slip into another shape. Further posts will explore the many scenes and highlights of our expedition. With chance and perseverance, I will see you again in Yunnan.