China Tea Leaves First Guided Tour – Yunnan 9-Days 
Shuhe, Baisha, Lugu Lake, Shangri-La and Tiger Leaping Gorge
April 22-30, 2017
Personal Tour with Greta Bilek
Are you dreaming of a land of blue skies, colorful clouds, people living a quiet traditional life? A place where you can stretch your legs, climb green mountains, wade amongst wildflowers, and discover temples, new friends and always a bit of adventure? Sounds like a fairy tale, some kind of Shangri-La, you say?
You would be right. And you can find your own paradise in the northwest corner of Yunnan province.
Come with Greta Bilek, author of China Tea Leaves travel guides and explorer of China, on your dream trip to Yunnan province.
Yunnan province is located in southwestern China, tucked between Tibet, Sichuan and Guangxi provinces, Myanmar, and Vietnam, and is one of the most diverse provinces in China, with dozens of ethnic minorities; flowers, mushrooms and other wildlife; and dramatic landscapes with the weather of eternal spring.
I'm Greta Bilek, and I've lived in Shenzhen for nearly five years. During my time here, I've often traveled to Yunnan province, among other places, writing and discovering the hidden treasures of China. I'll be your personal guide, taking you to my favorite places and sharing stories that open up the symbols, history and culture we will encounter. This is a small group tour (6-10 people), so we can relax into the pace of Yunnan life and discover places off the beaten track.
We'll be visiting Shuhe and Baisha, outside of Lijiang; Lugu Lake; Shangri-La; and the Tiger Leaping Gorge.
We will fly into Lijiang (丽江 elev. 7900ft/2400m), a major stop on the ancient Tea Horse Road in western China. Our home base will be the old town of Shuhe, a village on the old Tea Horse Road, which connected Tibet to southern Yunnan and beyond, for centuries of trade of horses (from Tibet) and tea (from southern Yunnan).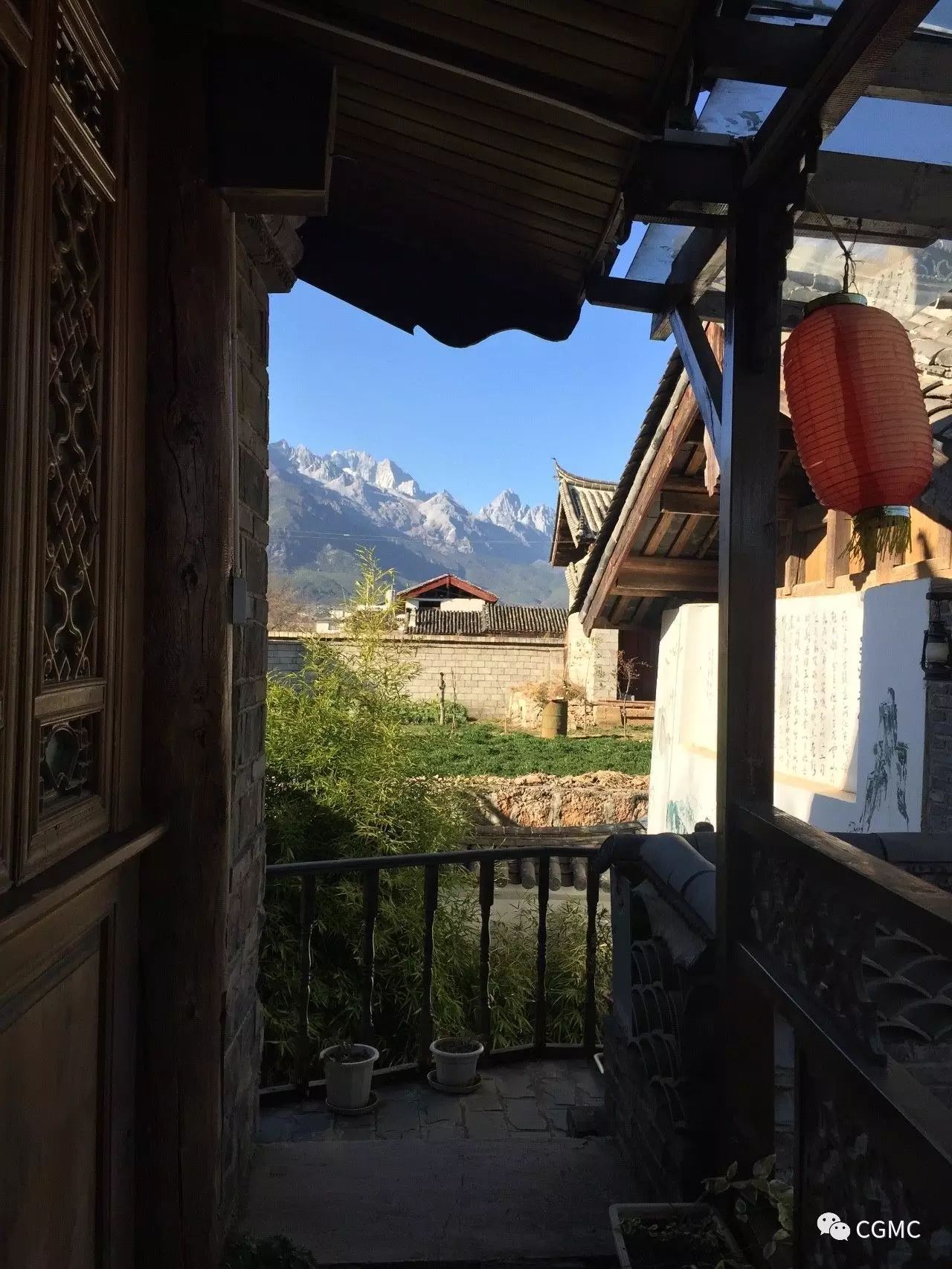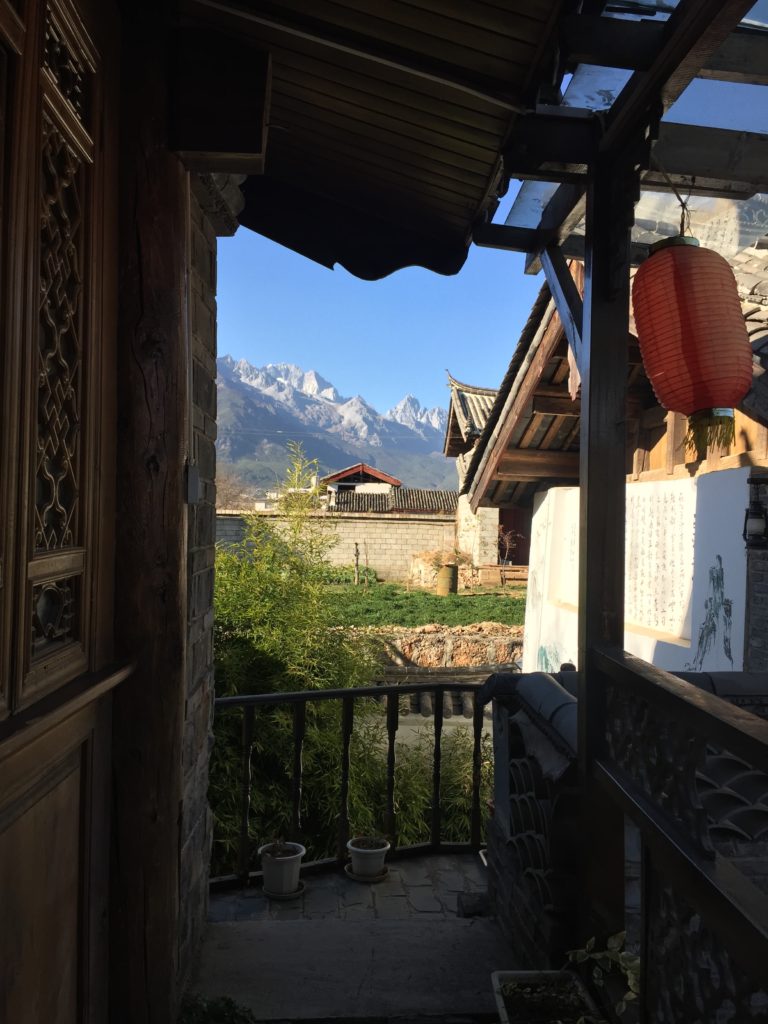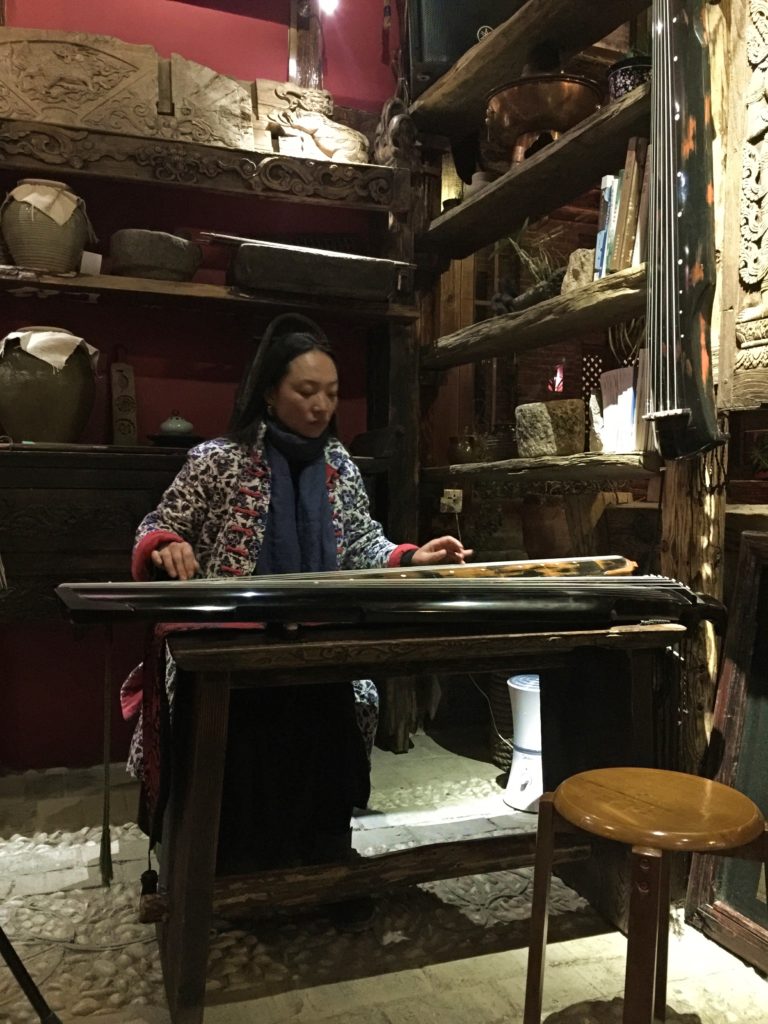 Once we check into our courtyard hotel in Shuhe (束河 elev. 8000ft/2440m), all the knots of your hectic modern life will start to melt away, as we sip tea, listen to the ancient guqin played by Liping, and fall into a slow rhythm of life.
We'll visit Baisha (白沙 elev. 8170ft/2490m), the capital of the region's former Naxi kingdom, and today a small village that still holds its authentic, traditional feeling. We can chat with locals, taste local street food, and hunt antiques and fabrics in the shops of the old town.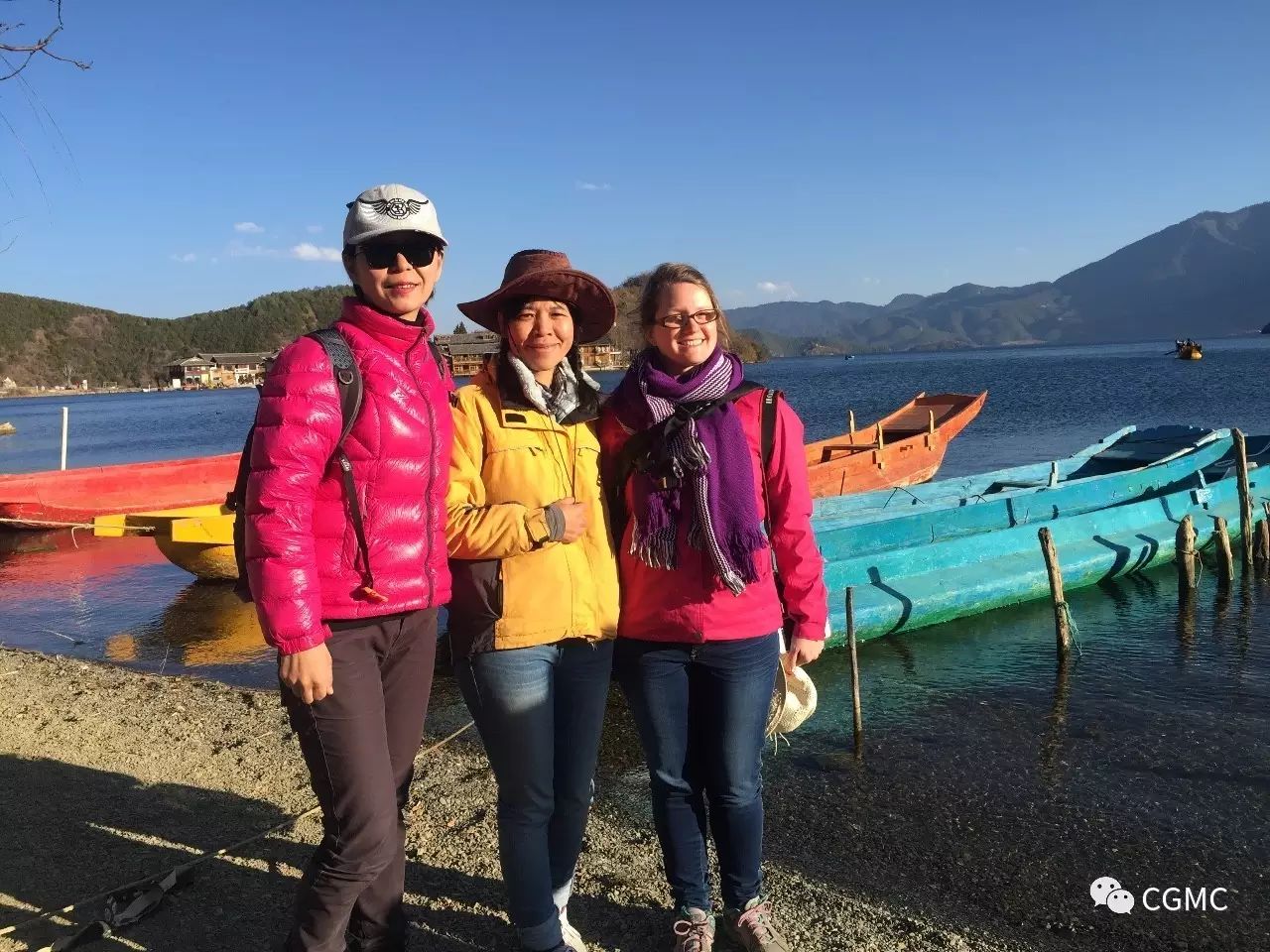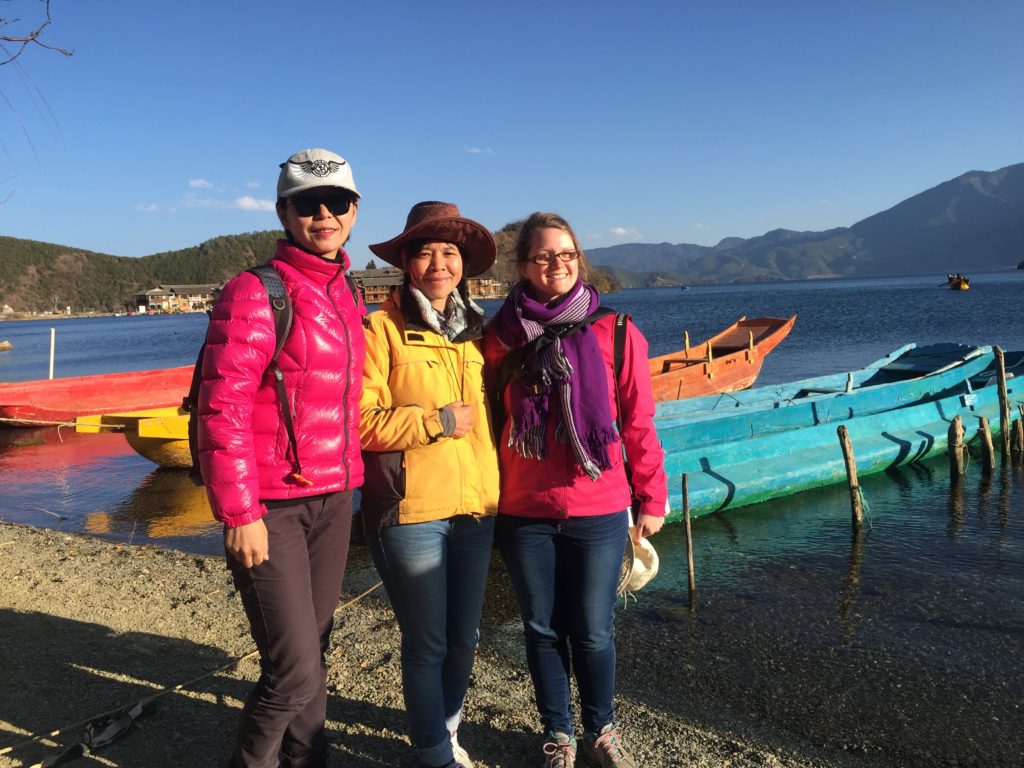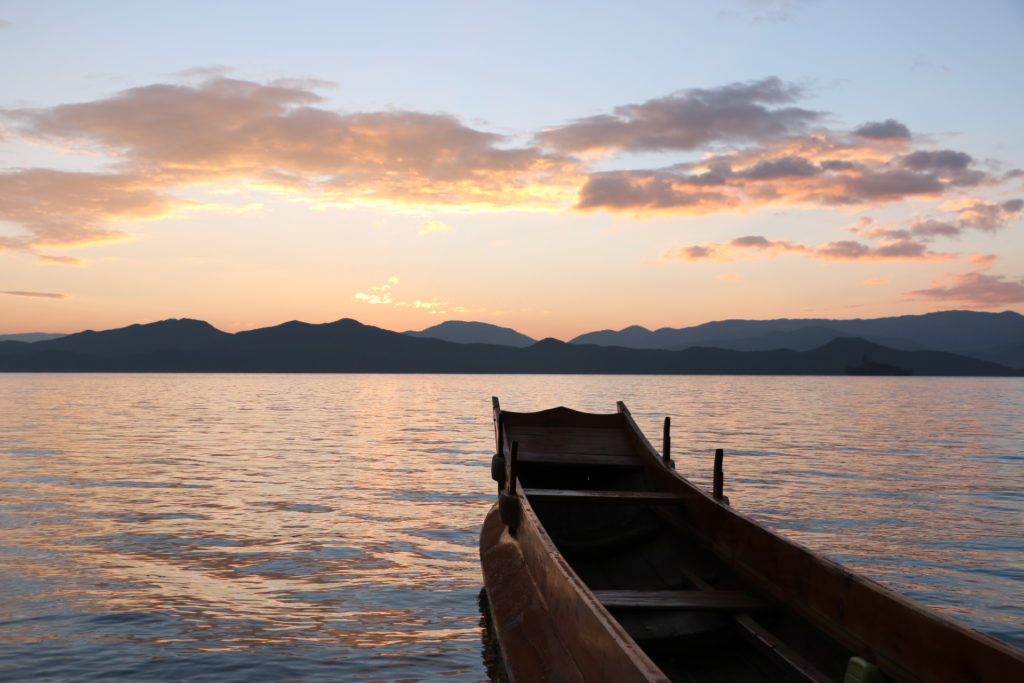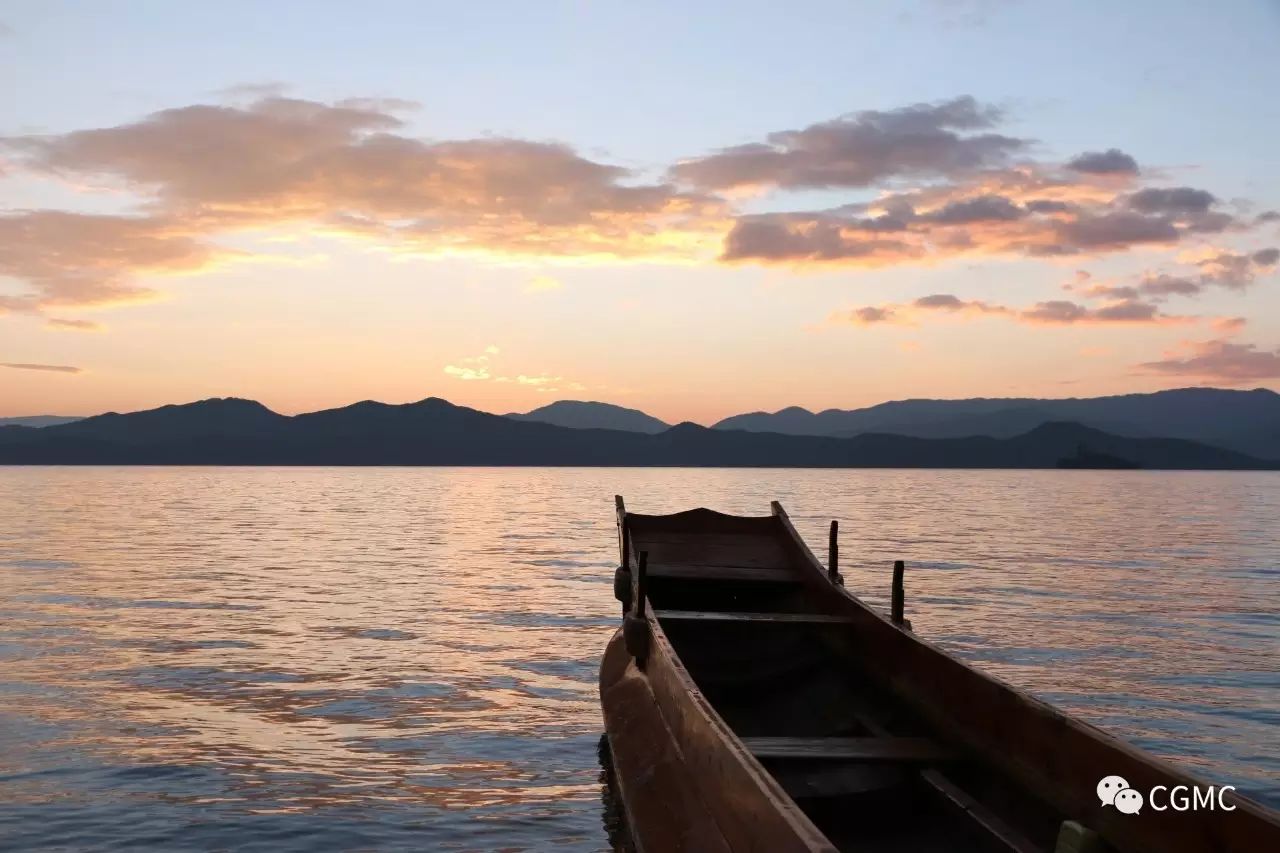 Then we'll hit the road to head to Lugu Lake (泸沽湖 elev. 9095ft/2770m), a clear lake in the mountains on the border between Yunnan and Sichuan provinces. This is the home of the Mosuo people, also known as the "kingdom of women" due to their specific matrilineal customs still practiced today. The clear blue waters dancing under your wooden boat and the Tibetan religion of the area will also leave their impression on you.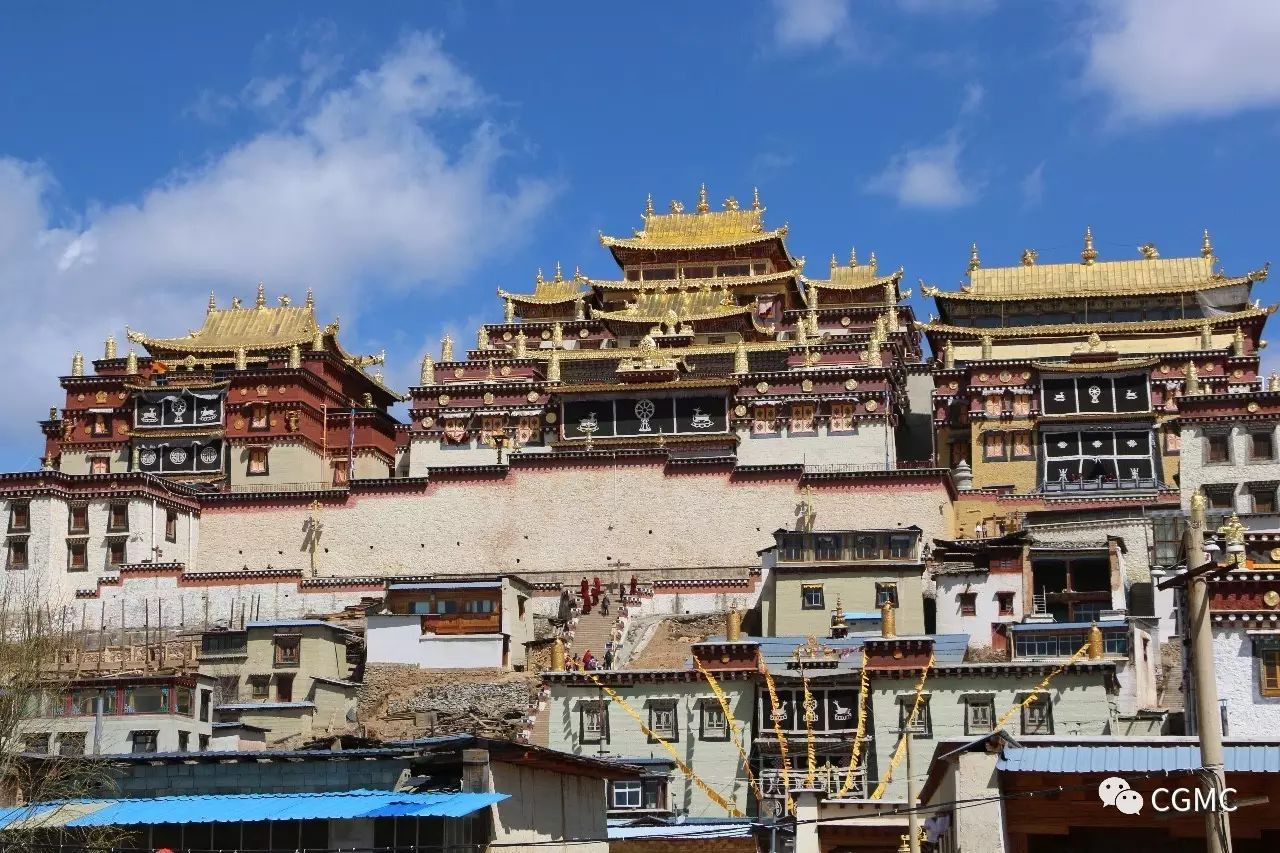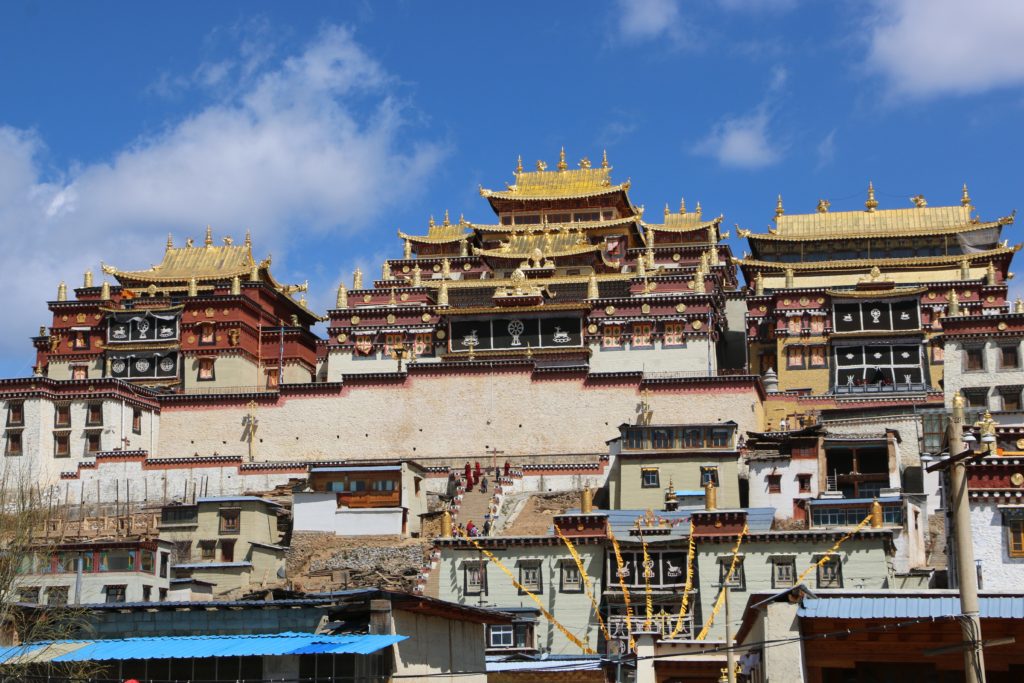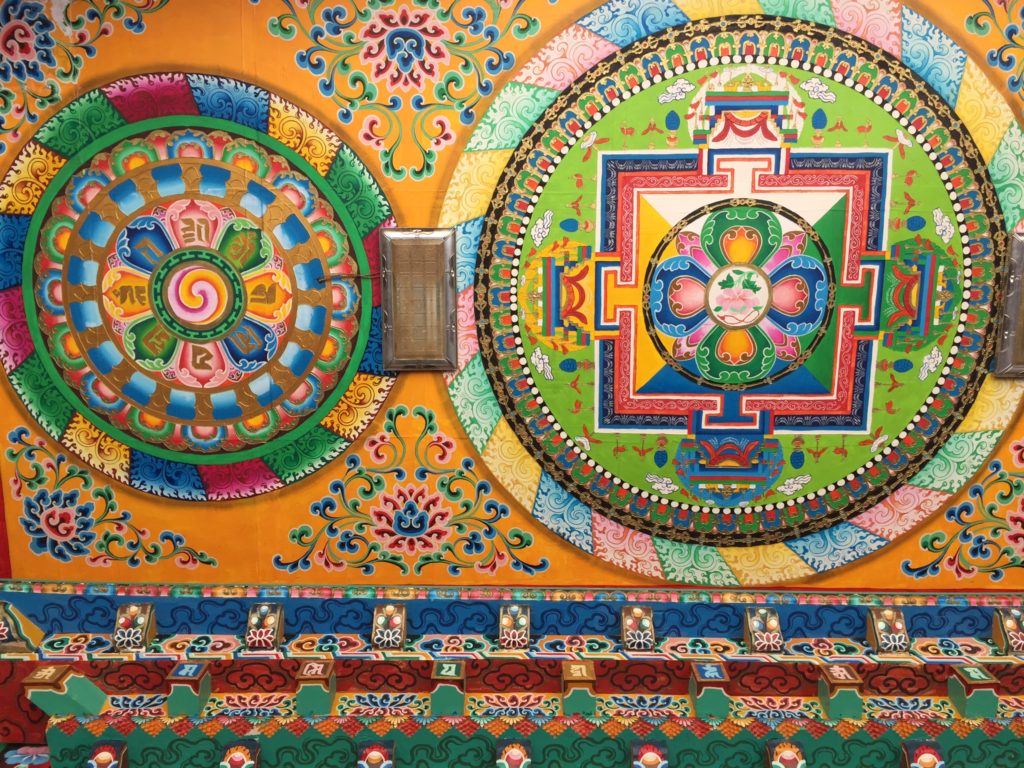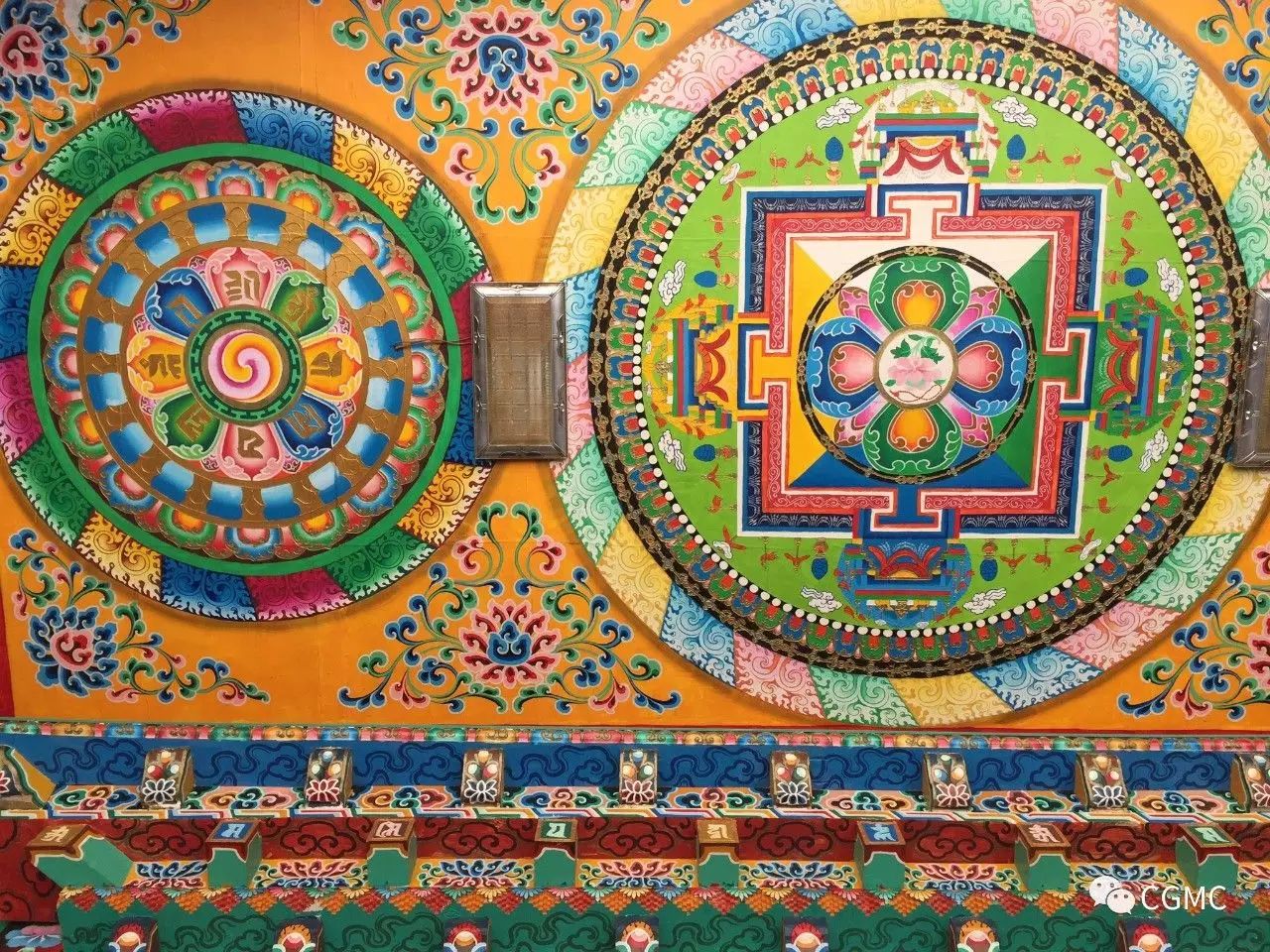 After going back through Baisha, we will head north towards to Shangri-La (香格里拉 elev. 10,370ft/3160m), the center of the Diqing Tibetan Autonomous Prefecture of Yunnan province. You will really feel like we're in Tibetan country, even though we won't have crossed the border. Ladies in traditional pink headwear do their shopping and older folks grasp their prayer beads throughout the streets. We will visit a lively market, the old town of Dukezong, the largest prayer wheel in the world, and the Songzanlin monastery, which is the largest Tibetan Buddhist monastery in Yunnan.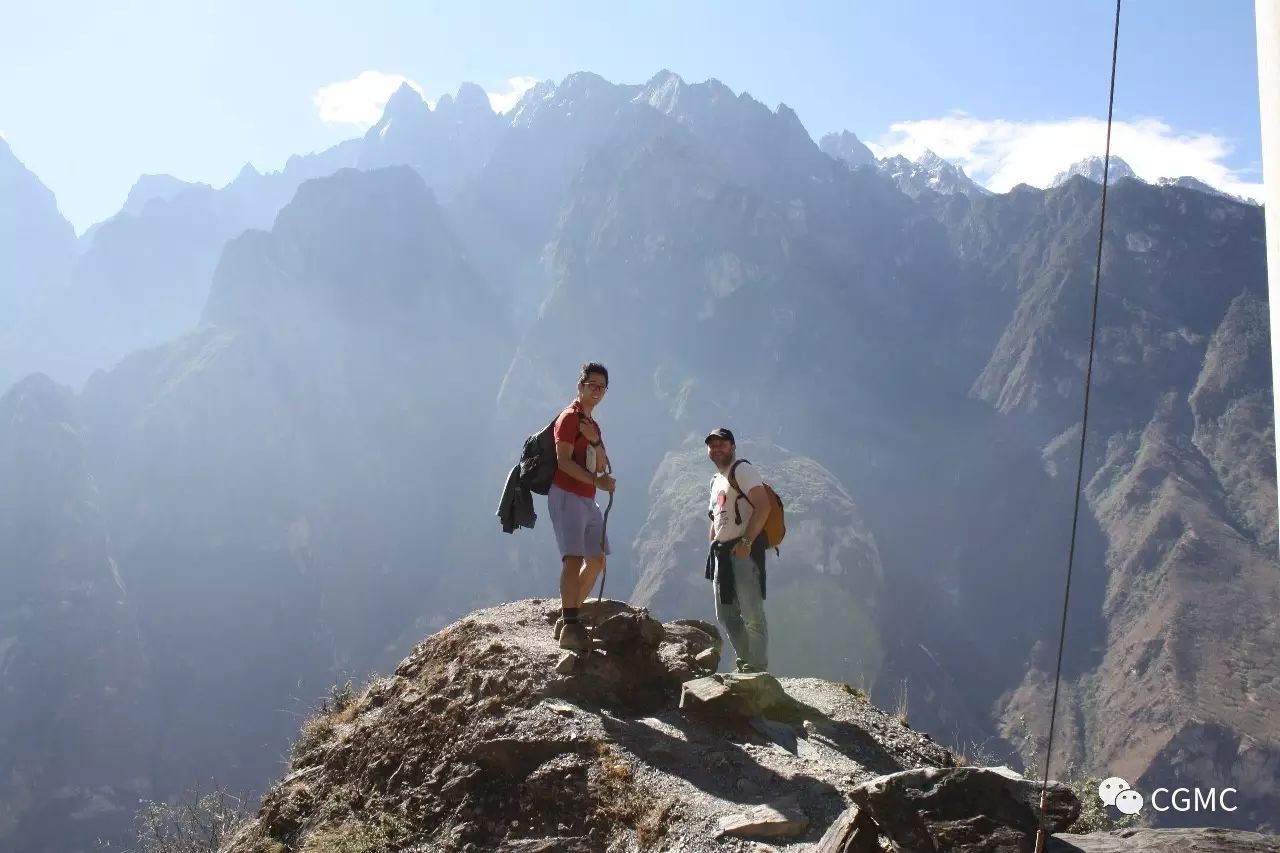 From Shangri-La, we will head back south to start our two-day hike of the Tiger Leaping Gorge (虎跳峡 elev. 6230-8690-6890ft/1900-2650-2100m). This is one of the most renowned hikes in the world, a deep gorge along the Jinsha River, which becomes the Yangtze River as it flows through Sichuan province. Every view is breathtaking, gazing up at snow mountains so close you think you could reach out and touch them.
After one tough day of hiking, we will stay overnight in a guesthouse on the trail, and wake up to silent mountains looking on outside our window. We will continue hiking through farming enclaves, waterfalls and vistas to reach our shuttle back to Lijiang.
Our final night will be spent in Shuhe, before we fly back from Lijiang to Shenzhen.
After days dreaming in the heights amongst a rainbow of wildflowers and prayer flags, you will return to Shenzhen with a vision of paradise in your mind's eye and a burning desire to come back to Yunnan province.
Day 1: Evening flight Shenzhen – Lijiang, stay Shuhe
Day 2: Visit Shuhe and Baisha, stay Shuhe
Day 3: Shuhe to Lugu Lake, stay Lugu Lake
Day 4: Lugu Lake visit, Lugu Lake to Baisha, stay Baisha
Day 5: Baisha to Shangri-La, Old Town visit, stay Shangri-La
Day 6: Visit Songzanlin Monastery, stay Shangri-La
Day 7: Shangri-La to Tiger Leaping Gorge, hike, stay TLG
Day 8: Finish hike TLG, return to stay in Shuhe
Day 9: Afternoon flight Lijiang – Shenzhen
All-Inclusive: Round trip Airfare (direct flight on Shenzhen Airlines), Ground Transportation, Hotels 8 nights (double occupancy), Entrance Tickets, Meals
7128RMB
(Note: Much of this trip is at high elevation – 7900ft/2400m and higher. Travelers will feel the effects of the elevation, but can usually adjust to normal activity level within 1-2 days. The Tiger Leaping Gorge hike has some steep inclines and is at high elevation. Hiking at this elevation is tough and incurs a real risk of altitude sickness. There are donkeys available on the trail for those who feel uncomfortable, for an additional fee. But this hike is best suited for those in good physical shape. The trail is in good condition, and no special prior hiking experience is necessary.)