水光潋滟晴方好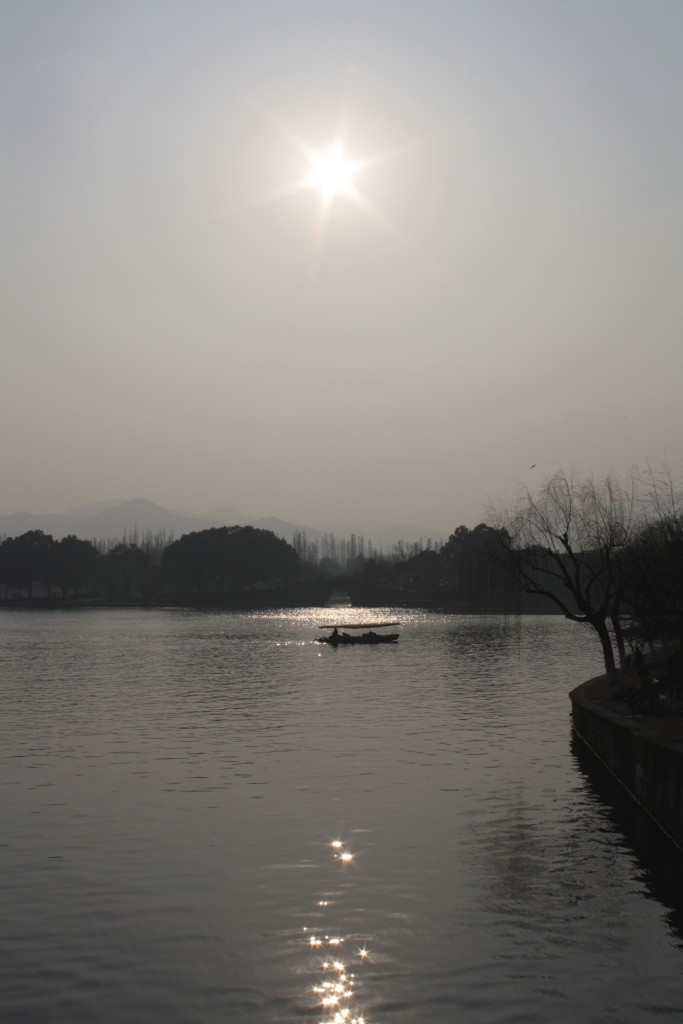 山色空蒙雨亦奇。
欲把西湖比西子
浓妆淡抹总相宜。
Water shimmering under a fine billowy sky
Or by mist and rain mountains colored something wonderful.
Dressed up or wiped plain, like Xi Zi
To take in West Lake is always rewarding.
This poem exalting the beauty of Hangzhou's West Lake was used for the temporary covering of the city's new Apple Store, revealed today and set to open this weekend. Calligrapher Wang Dongling painted the characters of the poem, written by Su Shi, or Su Dongpo, an 11th century poet and statesman of the Song Dynasty. While serving in Hangzhou, Su penned this poem and built the lake's main causeway which now bears his name. A museum at the southern end of the Su Causeway is dedicated to Su Shi and holds other examples of his poetry and eclectic life. The new Apple Store, opening tomorrow morning at 9am, will be located on the east side of the famous West Lake, memorialized in Su Shi's and many other classical poems. A video of the artist at work will remain on Apple's website. Click the image below to go straight to the video.
Find out how to get around West Lake, and read more ancient poems dedicated to this alluring place in China Tea Leaves 杭州 Hangzhou.