Two recent tourism projects in China strive to recreate a lost national landmark far from its original location.
At one famous area of the Great Wall near Beijing in northern China, you can now visit a recreated water town from southern China. The water towns of the Shanghai and Jiangnan region (south of the Yangtze river) are an exalted type of scenery in Chinese culture. Many of these towns are known as the "Venice of the East," complete with canals, picturesque bridges, riverside markets, and hand pulled boats for tourists. One such town, Wuzhen of Zhejiang province, is said to be the inspiration for the new Gubei Water Town at the Simatai section of the Great Wall. A distance of 1300 km (800 miles) separates the national capital Beijing from the region of water towns near Shanghai and Hangzhou.
In a bizarre twist of symmetry, a replica of the imperial Old Summer Palace was opened to the public in May, not in its original location of Beijing, but in Zhejiang province. An octogenarian businessman has personally made his last wish in life to rebuild the Qing dynasty palace. The original Old Summer Palace was sacked in 1860 by British and French forces during the Second Opium War, and much of it still lies in ruins in northwestern Beijing as a somber reminder of the era.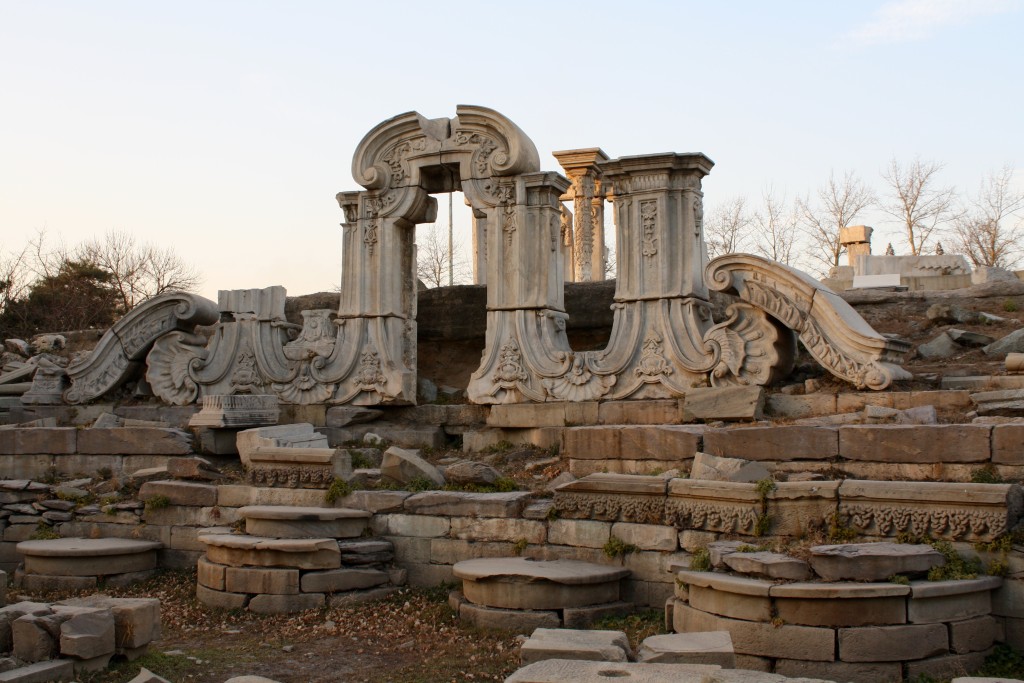 Turn a cynical eye, but emperors and designers have been rebuilding and replicating such works for centuries in the Middle Kingdom. The Old Summer Palace and "newer" Summer Palace built during the Qing dynasty incorporated features of southern China's lakes and canals, and the mountains and monasteries of western China, to create an idyllic wonderland for the imperial family. The "new" Summer Palace features a Suzhou Street which legend holds was built for the emperor's favorite concubine, beating the Gubei Water Town by over two hundred years as the first southern canal landscape in the capital.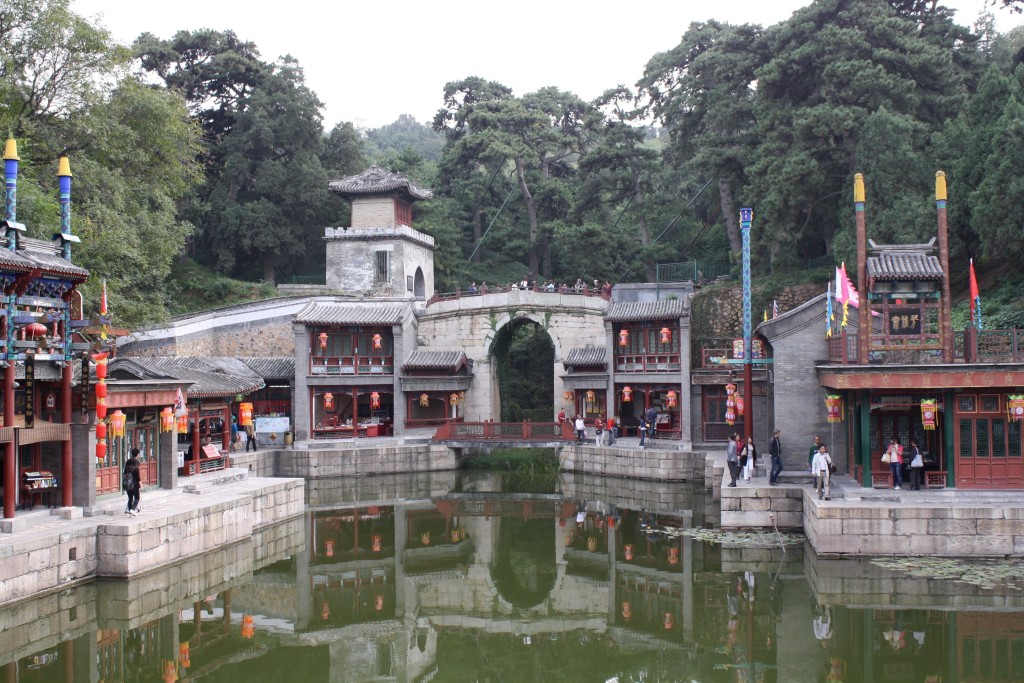 Even the ancient emperors had a taste for recreating far off places for their own amusement. The first emperor Qin Shi Huang is said to have had the palaces of capitals he conquered replicated at his new capital of Xianyang, near today's Xi'an. His many palaces dating back to around 200BC have been lost to time. One illustrious palace, the Epang Palace, was actually rebuilt in 2000 as part of a tourist cultural park, although within the past two years local authorities have been mulling tearing the newly built replica down in favor of attracting visitors to a new park holding the actual archaeological relics. To build your own fantasy and to rebuild what is lost—both have been part of China's history since the beginning.
Read more about the palaces of the great capitals of Beijing and Xi'an in China Tea Leaves.