Experience a touch of another world in the wonders of Zhangjiajie – on this trip November 14-19! You may know these otherworldly stone formations as the inspiration for the "Halleluiah mountains" of the planet Pandora in the movie Avatar. After hiking beneath, around and over these columns and bridges you will have a new appreciation for the wonders of nature on our planet Earth.
The Number 5 Valley will be our hotel base for the first part of the trip. This is a secluded resort built in traditional Chinese style as a village overlooking a private valley. Each room is a combination of luxurious comfort and rustic warmth.
At last we'll find the stairway to heaven at Tianmen ("heaven's gate") Mountain Park. This is a unique karst cave located at nearly 1000 meters elevation. It truly looks like it opens up to the heavens. We will also visit the Zhangjiajie Grand Canyon, which is the site of the famous Glass Bridge. There you can really walk over the clouds while looking safely down into the vast gorge. Nature has been at work sculpting these panoramas for hundreds of millions of years, be sure you see them during your time in China!
Tuesday, November 14:       8:00pm flight from Shenzhen, check into our courtyard hotel
Wednesday, November 15: hiking in the Zhangjiajie National Forest – see the Avatar Mountains, First Bridge under Heaven, hike through stone gardens
Thursday, November 16:     hiking in the Zhangjiajie National Forest – Golden Whip Stream, hike up through the Halleluiah mountains
Friday, November 17:           shuttle to Tianmen Mountain, gate to heaven high up among the clouds, check into town hotel
Saturday, November 18:      shuttle to Zhangjiajie Grand Canyon, see the world famous Glass Bridge
Sunday, November 19:         early flight back to Shenzhen
Price: Adult: 7950RMB per person (double occupancy), Kids 1.2m+ 5350RMB
Early Bird Promotion: Book with your deposit by Friday October 13 and get a special rate of 7600RMB
Price includes:
Round trip airfare from Shenzhen
Private shuttle around Zhangjiajie area
3 night (double occupancy) at No. 5 Valley Inn, 2 nights (double occupancy) at city hotel
(flyer price is based on No. 5 Valley's "Moon Villa Suite" with extra bed. other options are available for upgrade to valley view suite, or smaller room for discount. contact Greta by methods below for more details)
Meals
Entrance tickets, planned cable car tickets, Glass Bridge
Travel insurance
and full service guide by Greta of China Tea Leaves.
Payment: cash preferred, deposit of 3500RMB per person to be made by October 31. Balance must be paid in full by November 10.
contact Greta below for other payment options
Minimum 6 people, maximum 12
How to Book:
Contact Greta on WeChat (Scan QR code)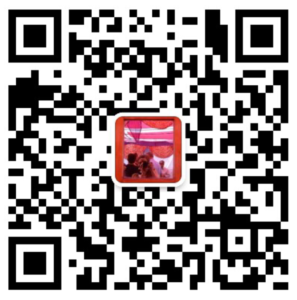 If adding me for the first time, be sure to mention Trips or Zhangjiajie or Avatar Mountains in your introduction.
or contact me by email (chinatealeaves @ yahoo.com)