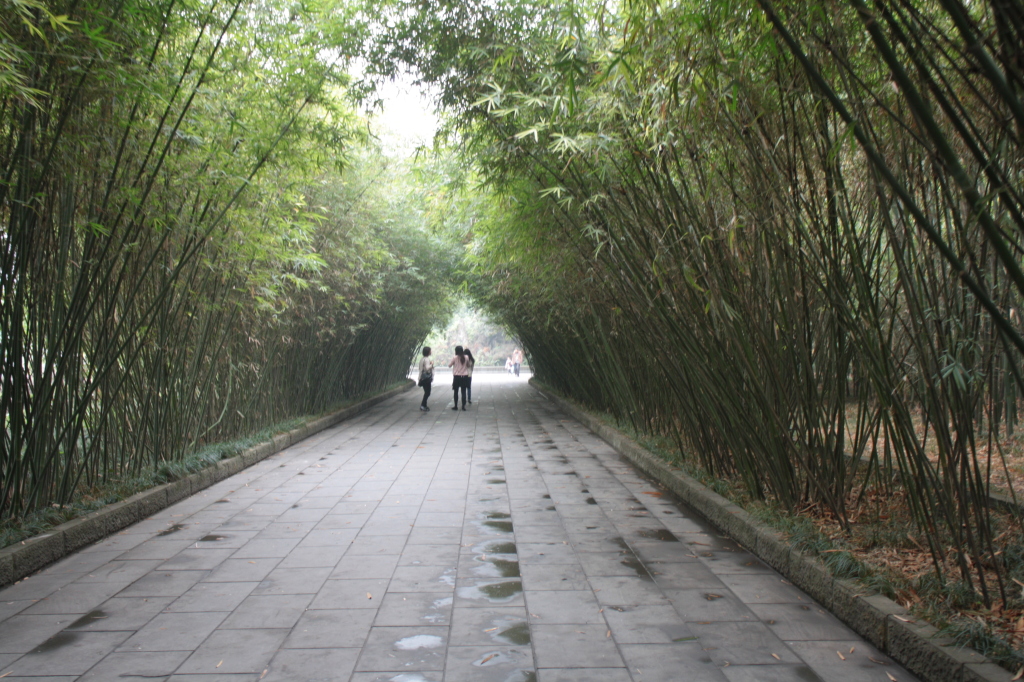 The public parks of China are one of the great treasures of its cities, and a joy to discover for the museum and templed-out traveler. Many parks work as a reserve of nature within the city, have historical significance, and are lively social centers for the city's residents. From early morning until past dusk, you can find dancercize classes, ad hoc choirs, erhu and flute players, tai chi masters. Everyone is drawn to the park, but there is always room for the crowds as well as a place for a quiet moment to one's self.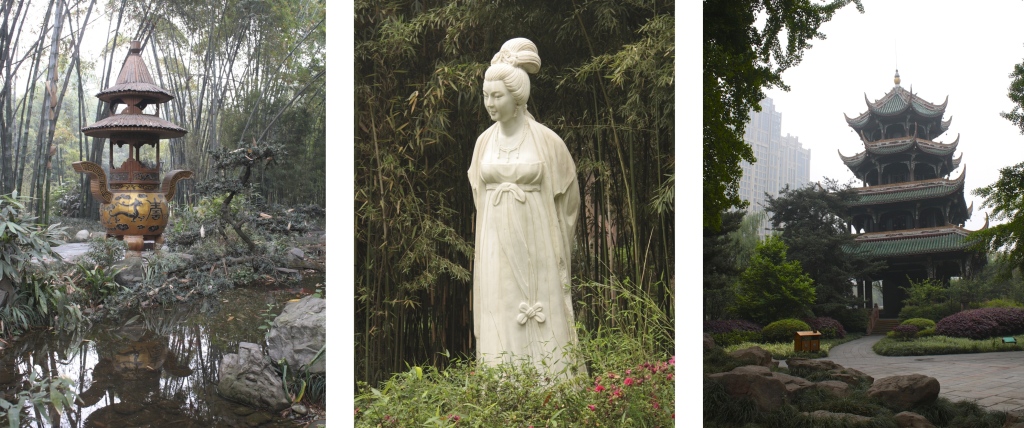 One great park lies on the banks of Chengdu's Brocade River at the Wangjianglou Park (望江楼公园), or River Viewing Pavilion Park. Chengdu's streets are intertwined like a Chinese knot crisscrossing several rivers, and Wangjianglou Park sits at a bend of the most major river. The park features a dense bamboo grove, a shady complex of halls dedicated to Tang poetess Xue Tao, a teahouse overlooking the Brocade River, and majiang tables as far as the eye can see. Vendors sell hand blown sugar candies, and young ladies embroider tapestries beneath the rustling bamboo. Besides the paid museum halls of Xue Tao, the rest of the park is open to the public, and an amazing way to experience local and ancient culture for free.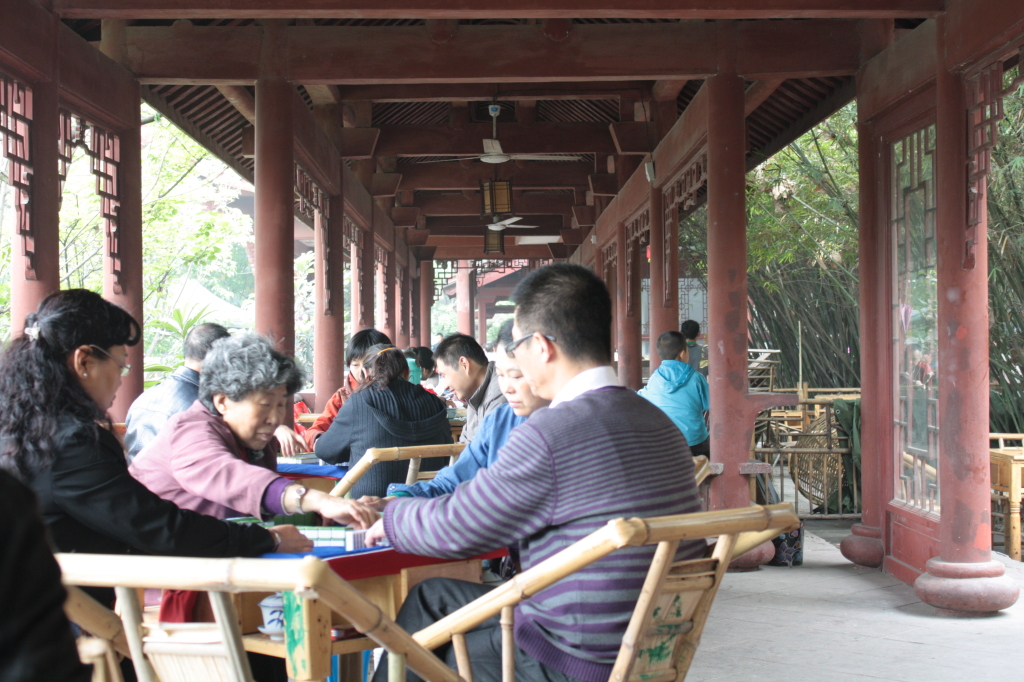 Download China Tea Leaves 成都 Chengdu to read more about life in Chengdu and the Wangjianglou Park.