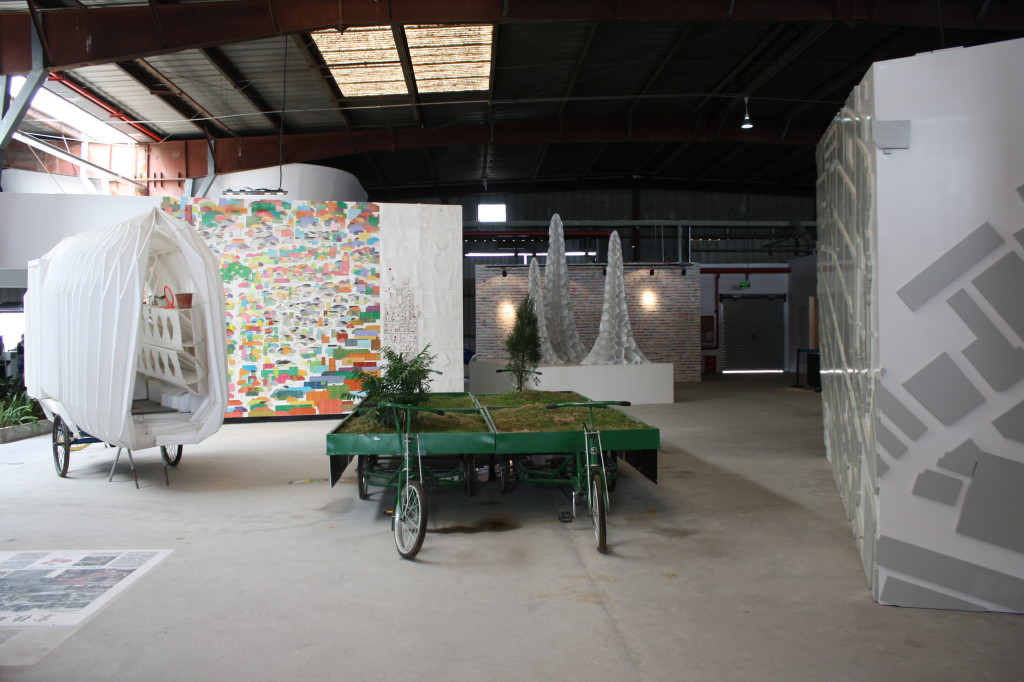 The Shenzhen Hong Kong Biennale of Architecture and Urbanism is formally concluding this week. Over the past two months, this cross-border exhibition has been exploring the theme of Urban Borders through a series of studies and exhibits by international groups and design organizations.
The Shenzhen venues are two upcycled spaces, one a warehouse just next to the Shekou Matou Port, and the other a former glass factory. The program of the event invites you to visit both venues, beginning at the port warehouse, then make the pilgrimage to the glass factory, redubbed the Value Factory.
The Border Warehouse contains "pavilions" created by various countries, and displays that analyze aspects of historic and modern cities. Some spaces are filled with photographs or renderings highlighting a certain city, while collections of modern media or lo-fi materials mingle to give a sense of the contemporary city. A shelter made out of construction workers' hard hats sits in one space, a path made of discarded street signs wanders along the floor in another, computer renderings reimagine New York and Shanghai, and people tag their hometown villages in an interactive exhibit with QQ numbers.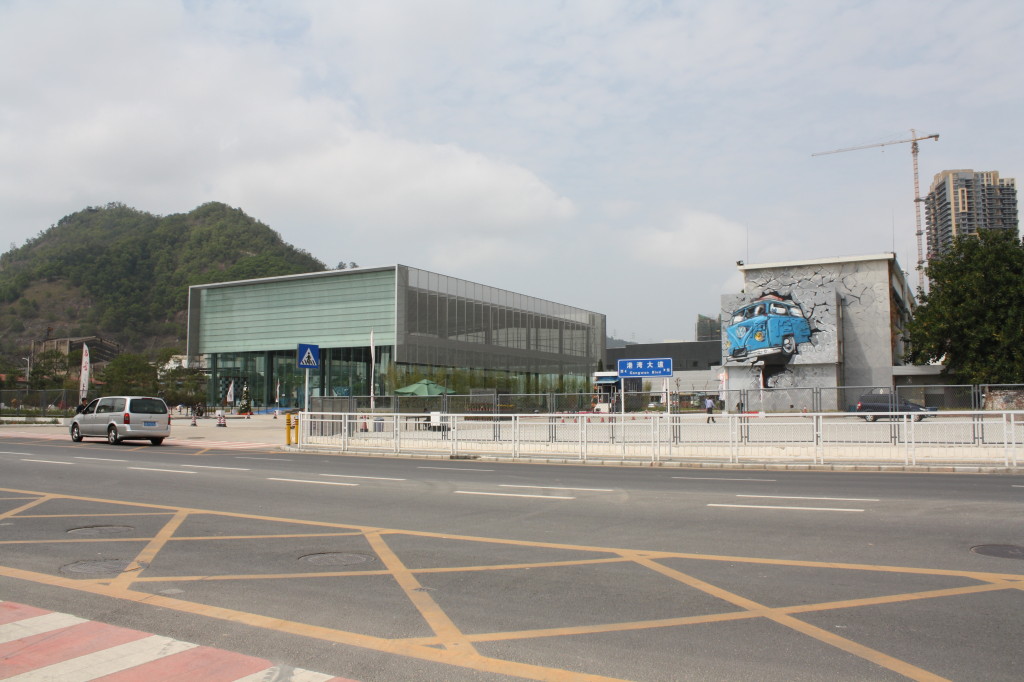 The connecting road between the two venues takes you on a 2k walk through Shekou, past new and old warehouses and shipping yards. Here you're made aware of Shenzhen's roots as a manufacturing center nestled in the subtropics of south China, the Chiwan mountain and its ancient fort in the distance.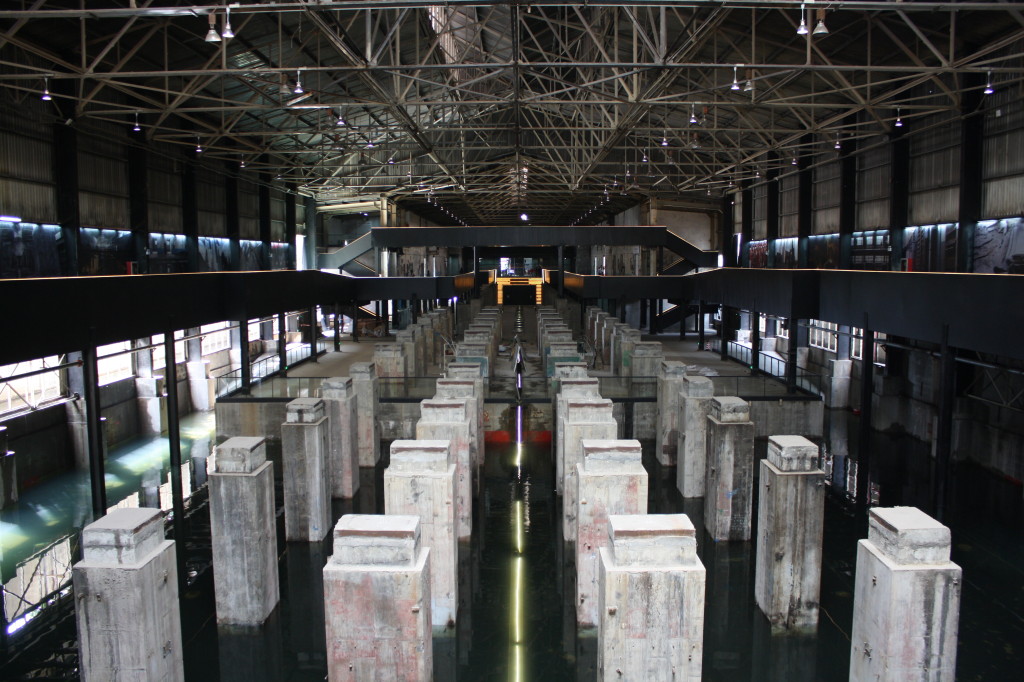 The Value Factory is the former Guangdong Float Glass Factory, here a deftly preserved gallery space with further exhibits, education spaces and a cafe. The main hall looks over the sheet glass manufacturing space, subtly lit and humming with abstracted factory sounds. Curator Ole Bouman's statement about Shenzhen's industrial past and the Biennale glows in red lettering over the entrance, reading in part, "This past now wants a future – and this future has a chance to unfold once again in this factory, by harnessing the Shenzhen Biennale's regenerative energy. A factory where ideas are born, designs are made. It is here that human drive creates value. Welcome to the Value Factory."
Here's hoping the Value Factory will long remain open as an example of creative reuse for the world's changing cities, alongside the myriad statements that Shenzhen, as a manufacturing, economic, and creative power city makes to the world.
The Biennale's official closing ceremony will happen today, February 28, but the organizers have just announced that the exhibitions will remain open until March 14. To visit, begin at the Border Warehouse just west of the Shenzhen Port and Shenzhen Metro station Shekou Port (蛇口港 shekou gang) or find more information here.