Michelle Obama and her family have wrapped up their tour of China, visiting Beijing, Xi'an, and Chengdu. Some of the highlights of their trip including touring the Forbidden City, climbing the Great Wall, seeing the Terra Cotta Warriors up close, and feeding pandas in Chengdu, as well as visiting schools and meeting students in each city.
Michelle was also introduced by young people to a few cultural traditions, including tai chi (太极拳 taijiquan) in Chengdu, calligraphy (书法 shu fa) in Beijing, and playing shuttlecock (毽子 jianzi) in Xi'an.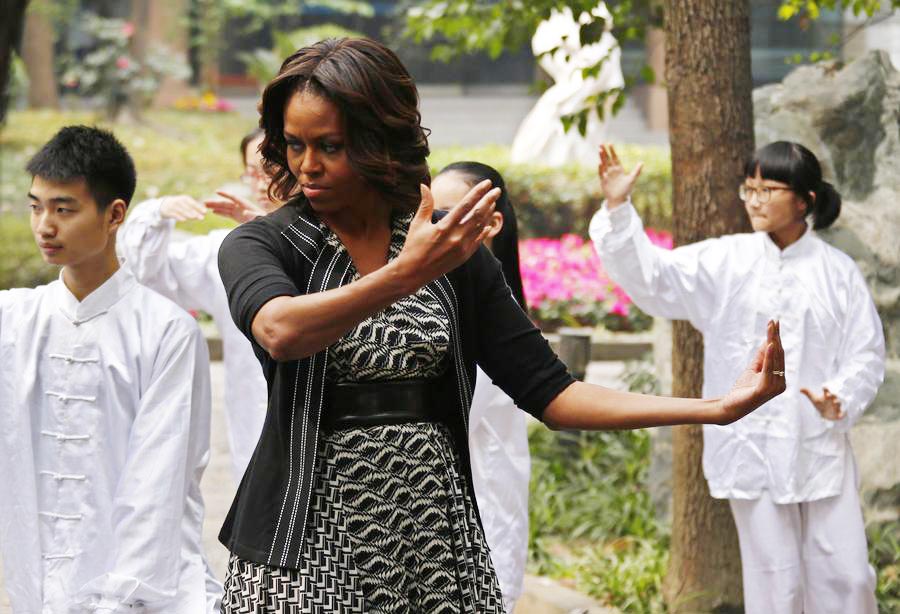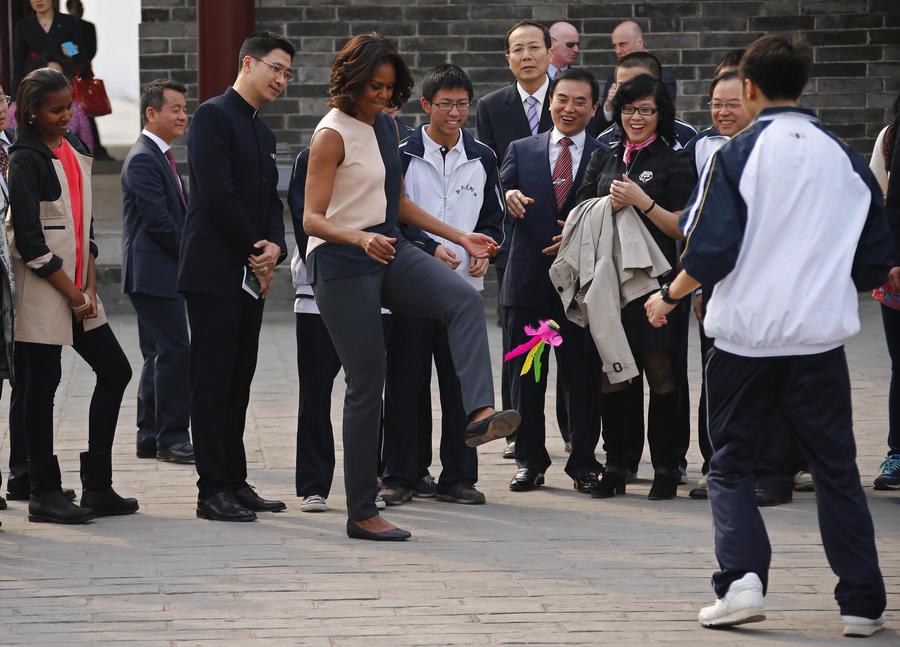 We know firsthand that these moments of learning something genuine about a place's culture  and people are the most lasting souvenirs you can take home with you. The most important things we will take with us when we leave China someday won't be things; they'll be the memories of tasting tea with kind people in Hangzhou and Fujian, jumping into a folk dance in Shuhe and Sanya, or discussing art and architecture with new friends in Beijing and Shanghai.
You can revisit all of Michelle Obama's experiences and thoughtful reflections as she met with students and experienced some of the scenes of China, on the White House blog here. One of her last posts talks about "panda diplomacy," first shared with the US when another First Lady visited China and was really touched by seeing the giant pandas in Chengdu.
I believe that this history is instructive for us today. It shows that even for nations as big, complex and different as the United States and China, small gestures can mean a great deal. They can bring people together and help them form bonds that can stretch across the globe – and in our modern world, where we can connect with someone on the other side of the world with the click of a button, we all have an opportunity to make those small gestures in our own lives.
We hope that China Tea Leaves can help open up a little bit of China to the world, and be one of these important connections across this wide yet interwoven globe.