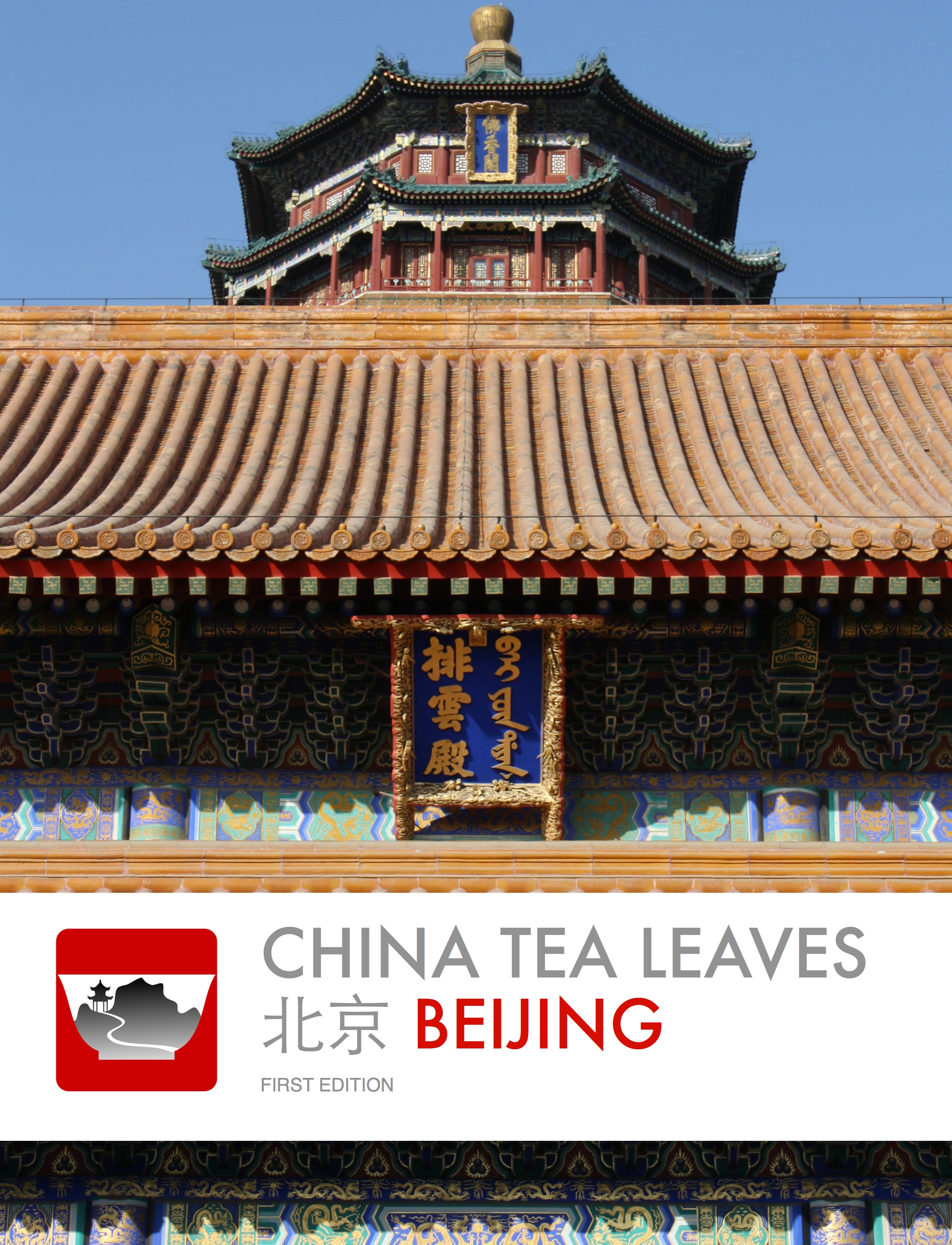 Today, I'm very pleased to announce that China Tea Leaves 北京 Beijing has arrived on the iBooks store.
In China Tea Leaves 北京 Beijing, you'll follow the emperor's mighty footsteps through the Tian'anmen Gate, and peer into his old throne rooms and chambers in the Forbidden City's golden courtyards. Feel the emperor's relief from the confines of the palace and escape to the former imperial gardens at Beihai Park and Cixi's incomparable Summer Palace. Get lost in the medieval alleyways of the hutongs, and discover a different side of Beijing in its hip local and expat cafes, bars and courtyard hotels. Climb the Great Wall and take in its heroic vistas stretching hundreds of years and ten thousands of miles. Chase ghosts of Beijing's imperial past in its preserved ancestral halls, reconstructed city gates, and the disappearing sites of courtyard homes and imperial halls. Feast on roast duck, craft beer, and old school cuisine in the dark alleys of Beijing.
Whatever your expectations of China, whatever your expectations of Beijing, this city will surpass and defy them. Beijing welcomes you to discover its many wonders.
This fully interactive and illustrated book designed for the iPad and Mac is offered at a special introductory price of just $4.99. But don't let the small price fool you. This is the most in-depth, artistic, and user-friendly China Tea Leaves guide yet. We've pulled out all the stops for one of the most complex and most-visited places in China. Included are over 200 pages with eye-popping photos, eleven interactive hand-drawn maps, extensive glossary and local audio guide, hotel and restaurant recommendations, and tips for international travelers to China.
Download today, and please share your stories and feedback with us.